Skip to Content
IV Vitamin Treatments are not just for Billionaires

I was watching a recent episode of the TV show Billions (yes I'm hooked like so many other viewers at Damian Lewis's portrayal of a hedge fund billionaire on Showtime) and in the blink of an eye the entire office is receiving intravenous infusions to help them concentrate better and in some cases recoup from their workaholic lifestyles.
I had to smile because at Mitchell Medical Group we have been using IV vitamin treatments for years to help patients with chronic diseases such as Fibromyalgia, Chronic Fatigue, and Candida get back their lives. It reminded me of the advertisements I've been seeing for IV treatments at "Hangover Bar," which mainly are just giving the excess imbibers saline infusions to rehydrate them from the fluids alcohol has displaced from their body.
The Uses of IV Vitamin Therapy
IV vitamin therapy involves infusing a powerful combination of antioxidants, vitamins, and amino acids directly into the body to facilitate proper absorption. The rapid boost in vitamin levels is particularly beneficial for patients who are seeking relief from fibromyalgia. In addition to its use as a fibromyalgia treatment, IV vitamin therapy may be appropriate for people with chronic fatigue syndrome (CFS), which can be very difficult to treat through conventional means.
Some of the other potential uses of IV vitamin therapy include treatment for patients with chronic depression, migraine headaches, or tension headaches. Vitamin therapy can be helpful for those with chronic diseases like cardiovascular disease, asthma, and respiratory problems. IV vitamin therapy may also be recommended for patients who are going through narcotic withdrawal; during this time, it's particularly important to support the body with the right combination of vitamins.
How We Approach IV Vitamin Therapy Treatment
IV therapy has been used for decades in hospitals to treat a range of conditions, from dehydration to nutrient-absorption disorders, but it's increasingly offered at independent clinics and through house call-type services that pledge to help people feel better.
At Mitchell Medical Group, we take IV vitamin and mineral treatment quite seriously. We prepare our treatments under a sterile hood to make sure the vitamins are clean and maintain their potency. We also have special combinations of our vitamins and minerals for different medical conditions. The patient is observed in our treatment room by a nurse, physician assistant, and the doctor. The specific vitamins, minerals, and antioxidants used are given in a high dose to achieve effects that could never be attained through oral ingestion. Below are some examples of what we put in our IV treatments.
Vitamin C: A Miracle Vitamin or Just Expensive Urine?
I've heard the skeptics say that taking vitamin C just gives you expensive urine, but basic biochemistry indicates that Vitamin C is a key ingredient for our cells to function and is a potent antioxidant. Our bodies undergo oxidative damage every day from pollutants and chemicals. Vitamin C which is mainly present in citrus fruits is a key protector from this damage. If you ever want to see a cut apple slow from turning brown try squeezing some lemon juice on it. The lemon juice has just small amounts of vitamin C, but enough to block the oxidative damage.
A person might ask: why not just take oral vitamin C? It is a smart thing to do, but unfortunately, to really shift our immune system into heavy protection the IV route can easily load up the system – without getting the side effect of diarrhea.
Vitamin B12 and B Complex
The B vitamins are critical for cell function as well. Unfortunately, the stress of everyday life can deplete these vitamins, as well as foods that are lacking in them. At Mitchell Medical Group, we use a special methylated B12 which goes more directly into your system to help this vitamin be activated. Methylated B12 is the only form of B12 that should be used in patients with the MTHFR gene defect. We quickly see patients respond to our methylB12 treatments through IVs or even injections.
Glutathione
The king of antioxidants is glutathione. It is readily used by the liver to cleanse toxins from foods or drugs. In our practice, we typically see Candida patients that need antifungal treatments, but before we use the antifungal medication we make sure to give them glutathione to maximize liver detoxification. Asparagus is a vegetable high in glutathione but you would have to eat a whole bushel to get the dose we put in our injections or IVs.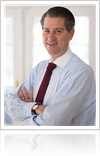 In our practice at Mitchell Medical Group, we don't treat any Billionaires (that I know of) but we do help many every day New Yorkers fight hard to keep their health at an optimal level.
– Dr. Dean Mitchell, M.D.
Mitchell Medical Group, NYC
About the Author – Dr. Dean Mitchell, M.D.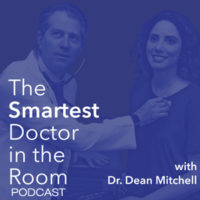 Dr. Dean Mitchell, M.D. is a Board Certified Allergist and Immunologist based out of NYC. He graduated from the Sackler School of Medicine and completed training at the Robert Cooke Allergy Institute in New York City. He is also a Clinical Assistant Professor at Touro College of Osteopathic Medicine, a fellow of the American Academy of Allergy, Asthma, and Immunology, and the author of Dr. Dean Mitchell's Allergy and Asthma Solution: The Ultimate Program for Reversing Your Symptoms One Drop at a Time. Dr. Dean Mitchell, M.D. has also been featured in The New York Times, The Huffington Post, Fitness Magazine, Dr. Oz and News NY 1. Dr. Mitchell also hosts the podcast The Smartest Doctor in the Room – a combination of a lively, personal and in-depth interview with top healthcare specialists.
Reference
Miller, Anna Medaris. "Should you try IV therapy?" US News – Health, July 7, 2016.
https://health.usnews.com/wellness/articles/2016-07-07/should-you-try-iv-therapy
This site contains affiliate links to products. We may receive a commission for purchases made through these links.