Skip to Content
Peanut Allergy Treatment in NYC
Oral Immunotherapy and Allergy Drops for Peanut Allergies
Peanut allergy makes life more difficult for millions of people. Nearly 6 million U.S. children and teens — about 8 percent, or two per classroom — have food allergies. In children, allergy to peanuts, which can be life-threatening, has gone up more than 21 percent since 2010. And peanuts are the LEADING cause of food allergy deaths in the United States.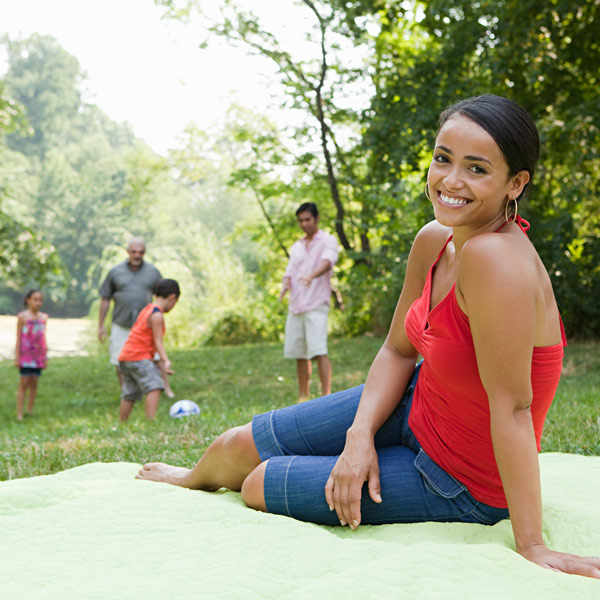 Breakthrough Treatment Ideal to Desensitize Adults and Children to Peanuts
With the rise in food allergies in children and adults, anxiety-ridden measures such as scouring ingredient lists, sitting at special lunch tables at school, having to get airlines to remove all peanuts from the plane and carrying epinephrine at all times have become routine for individuals and families with severe peanut allergies. The most shocking statistic is that 30 years ago, doctors would rarely see patients with a severe food allergy.
Let's take the fear out of children, families, and individuals who have food allergies by getting their immune system to no longer over-react to the specific food such as peanuts.
How Do We Treat Dangerous Peanut Allergies?
A critical challenge for those living with a peanut allergy is distinguishing between food products that are 100 percent safe to eat, and those that may trigger an allergy episode. For some people, the allergy can be significant enough to lead to anaphylaxis, a severe, life-threatening reaction. Because there was no approved treatment for peanut allergy, the standard of care has been a strict elimination diet and the timely administration of rescue medications in case of an allergic reaction on accidental exposure.
Our Treatment Options
At Mitchell Medical Group we have two options for treating patients with peanut allergies:
Sublingual immunotherapy or SLIT
Oral allergy immunotherapy or OIT

Telehealth New Patient Appointments
We know it can be difficult to always find time to get to the doctor's office which is why we are now offering virtual new patient appointments with Dr. Mitchell. During the appointment, you will speak directly with Dr. Mitchell about your allergy issues just like you would at his office. We want to help you save time and money while still getting a qualified consultation.
Give us a call at 212-397-0157 to schedule your virtual telehealth appointment with Dr. Mitchell!
Sublingual Immunotherapy (Allergy Drops) and Oral Immunotherapy
Both sublingual immunotherapy (SLIT) or allergy drops and oral immunotherapy (OIT) desensitize individuals to their peanut allergy over time. Allergy drops utilize liquid drops that are placed underneath the tongue whereas oral immunotherapy involves ingesting high doses of peanut flour capsules over time.
The treatment doses for OIT and SLIT differ greatly. OIT typically starts in milligram amounts and increases to several grams for a maintenance dose. SLIT usually starts with micrograms and can only be increased to milligram amounts due to the maximum concentrations of available extracts. Based on this, it could be concluded that OIT may be more effective because of the achievable higher treatment doses. However, the potential of SLIT is that it may allow the peanut proteins to bypass gastric digestion which could potentially enhance the induction of tolerance with fewer side effects.
While they have different delivery methods and treatment doses, allergy drops and oral immunotherapy both help the body tolerate peanuts. Both treatments aim to build up enough tolerance to peanuts so that individuals with a peanut allergy can handle accidental exposure without any problems.
Our Approach to Treating Peanut Allergies
We take a unique approach to food allergy treatment that is designed to help children and adults with life-threatening peanut allergies achieve true food freedom – the ability to eat whatever they want, whenever they want, in unlimited quantities – without fear of reaction.
First, we diagnosis peanut allergies (if they are not already diagnosed) using UKnow Peanut Test which is a resolved component test that allows for a more precise way to test for the allergy. The UKnow Peanut Test is a blood test, as opposed to a skin test, that isolates specific proteins in the peanut in order to find out which proteins are dangerous for a person to have and which are most likely cross-reactions to another allergen protein, such as pollen.
We have also closely worked with the team at Allergy Associates of La Crosse who pioneered using sublingual allergy drops to treat food allergies 30 years ago to learn their exact protocols for treating peanut allergies. Given our in-depth training with this team and the successful use of allergy drops to treat animal, seasonal and environmental allergies, we prefer to use allergy drops to treat peanut allergies.
Learn more about this treatment by listening to Dr. Mitchell's podcast – Living a Safer Life with Dangerous Food Allergy with Allergy Drops
Peanut Allergy Treatment Research
Researchers at Duke and Johns Hopkins Medical Centers published results from a new multi-center study of clinical trials with patients allergic to peanuts. These patients were treated for peanut allergy with sublingual allergy drops or oral peanut allergy powder.
While the research was carried out with a small sample group, the data did show great findings. After 1 year of treatment for peanut allergy:
he patients treated with sublingual allergy drops were 22 times less likely to have a severe reaction to peanut ingestion
the patients treated with oral peanut powder were 141 times less likely to have an adverse reaction to peanut ingestion
These are IMPRESSIVE results! It should be noted that while the sublingual drops were less effective than the oral powder, the sublingual drops were safer and had less allergic reactions or need for epinephrine injections.
What Causes a Peanut Allergy?
An allergy is when your immune system has an over-reaction to a foreign body. Peanuts are a high protein food. Most food allergies that have high proteins in them can cause a severe reaction. When someone who is allergic to peanuts comes into contact with them, their immune system overreacts to these proteins. Every time they eat (or, in some cases, come into contact with) a peanut, their body thinks the proteins are a foreign body.
The immune system reacts to this foreign body by trying to fend them off. This causes an allergic reaction, which releases chemicals in the body.
The peanut is a widely available food that has always been a great, inexpensive source of protein. Parents have always felt comfortable giving their children peanuts. However, it is a high protein food and the higher the protein in a food, the more allergenic it is.
And of course, one thing all parents want to know is – how do I prevent my child from developing peanut allergies in the first place. There are a few precautions that can be taken and we discuss them in our article: Peanut Allergy Prevention.
Schedule Your Consultation
Call our office today at 212-397-0157 to schedule your peanut allergy treatment consultation or request an appointment online. Now offering virtual telehealth consultations with Dean Mitchell MD.
We have offices in midtown Manhattan and Rockville Centre in Long Island.