Skip to Content
Board Certified Allergist & Immunologist
Holistic Medical Practitioner with Offices in NYC and Long Island
Dr. Dean Mitchell has made it his life's work to help his patients restore their health through alternative and holistic medicine.
My interest in Alternative Medicine began in the mid-1990s when the field of neuro-immunology was evolving. The scientific research in this field was being clinically applied in Mind-Body Medicine, and offered patients a way of healing without using powerful drugs or requiring surgeries.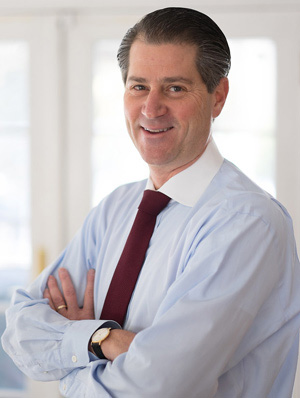 Dr. Dean Mitchell, M.D.
My initial training took me to the West Coast, where Dr. Ricki Mitchell MD and I participated in Dr. Dean Ornish's Reversing Heart Disease Program. We both got to see first-hand how diet and lifestyle changes could reverse heart disease and improve cardiac patient's lives.
I continued my quest for further evidence of finding alternative solutions for patients with Chronic Pain. It led me to seminars with Dr. Jon Kabat-Zinn, who ran the Stress Reduction Clinic at the University of Massachusetts. Here I learned how breathing techniques and yoga could ease pain and improve a patient's quality of life.
I was so impressed with both of these programs that I established a Wellness Program here in New York taking essential components of both programs to help my patients heal and improve their well-being (this was featured in the New York Times Sunday, April 26, 1996).
My formal training has been in Internal Medicine, Immunology and Allergy. I currently teach the Clinical Immunology section at Touro College of Osteopathic Medicine in New York. For 25 years I have worked in the same practice as Dr. Ricki Mitchell and seen first-hand the transformation of her patients using nutritional supplements and vitamins to restore their health. We will continue to innovate and bring the latest advances in medical care to our patients.
Allergy Training
I have been a practicing allergist in NYC for over 25 years after completing training at the Robert Cooke Allergy Institute in New York City, an affiliate of Columbia University, College of Physicians and Surgeons. The Cooke Institute is one of the original training programs in the country and has trained allergists who practice all over the country.

Education & Associations
Fellow of American Academy of Allergy, Asthma & Immunology
M.D., Specialist in Allergy, Asthma, Immunology – Sackler School of Medicine
Brown University, B.A. in English literature, pre-medical studies
Touro College of Osteopathic Medicine, Professor of Clinical Immunology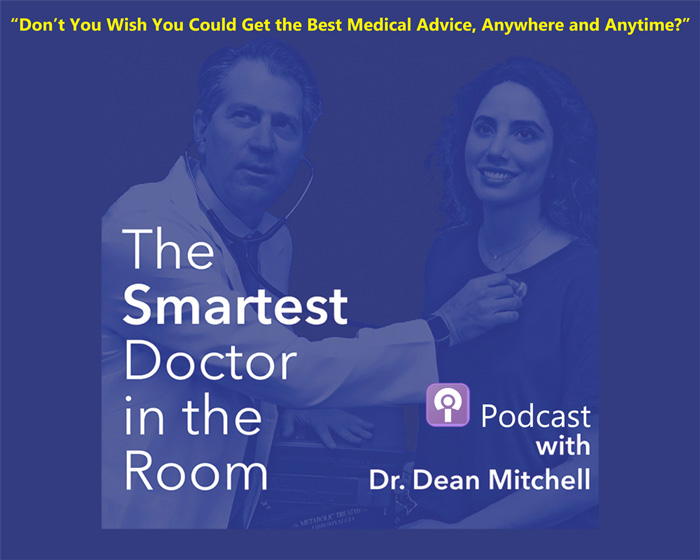 Check out Dr. Mitchell's Podcast: The Smartest Doctor in the Room
A combination of a lively, personal and in-depth interview with top healthcare specialists. The average listener may not have access to the expert medical advice athletes, actors and CEO's have today, but on this show, they will learn the key facts to know about any health conditions that they or their family deal with.
Hosted by Dr. Dean Mitchell.
Our topics have included vaccines to toxic mold exposure and exactly how much water should you be drinking each day.
The ImmunoLife series is about Dr. Mitchell's upcoming book "ImmunoLife." Both the book and this video series discuss what you can do to strengthen your own immune system naturally and with proven scientific methods.
Dr. Dean Mitchell Publication / Book
One of New York's top allergists, Dr. Dean Mitchell, lifts the cloud of mystery surrounding allergies and offers a breakthrough new treatment program that will dramatically lessen their severity, if not cure them for good. In 2006, I released Dr. Dean Mitchell's Allergy and Asthma Solution: The Ultimate Program for Reversing Your Symptoms One Drop at a Time a book which lifts the cloud of mystery surrounding allergies and offers a breakthrough new treatment program that will dramatically lessen their severity, if not cure them for good.
This book clearly and comprehensively explains what allergies are, why they are so prevalent, and all of the standard treatments. He then presents a cutting edge 5-step program for reversing allergies — called sublingual immunotherapy, or "allergy drops." This new treatment, widely accepted in Europe but still relatively unknown in the United States, is painless, convenient, incredibly effective, and completely safe since it works naturally through the body's immune system. Even better, it can be customized to meet specific needs, is shot-free, and can be self-administered. Dr. Dean Mitchell's Allergy and Asthma Solution is the best guide to understanding allergies and overcoming their symptoms.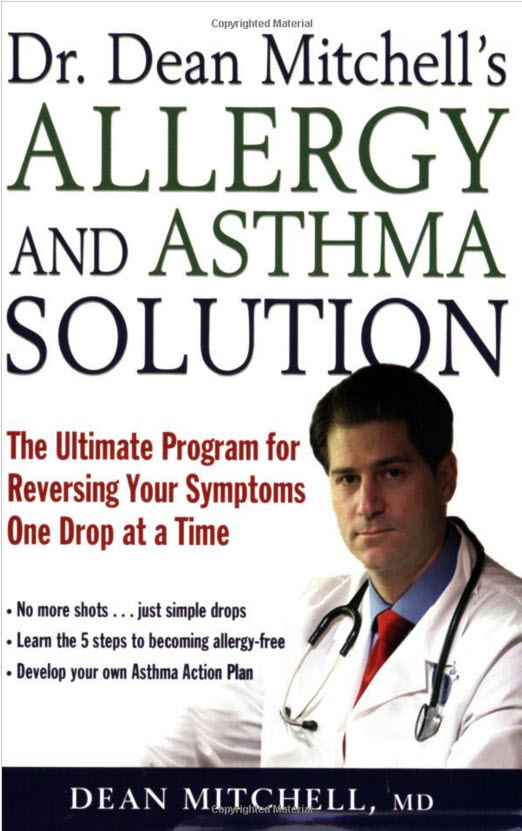 Dr. Dean Mitchell M.D. Has Been Featured On/In:
Fox Charlotte
Fox 5 News
News NY 1
BYU Radio
The Huffington Post

ABC Channel KGUN 9
News 13
LI News Radio
Fitness Magazine
DoctorOz.com
ABC 7 Eyewitness News
Eat This, Not That




















Areas of Expertise
Dr. Mitchell treats adults and children with the following conditions: