Skip to Content
Important Patient Info
Now Offering Virtual Telehealth New Patient Consultations!
Are you ready to receive our expert services at Mitchell Medical Group but unsure of where to start?
Our experienced team members are friendly, patient, and willing to help you with any information you may need. contact us today at 212-397-0157.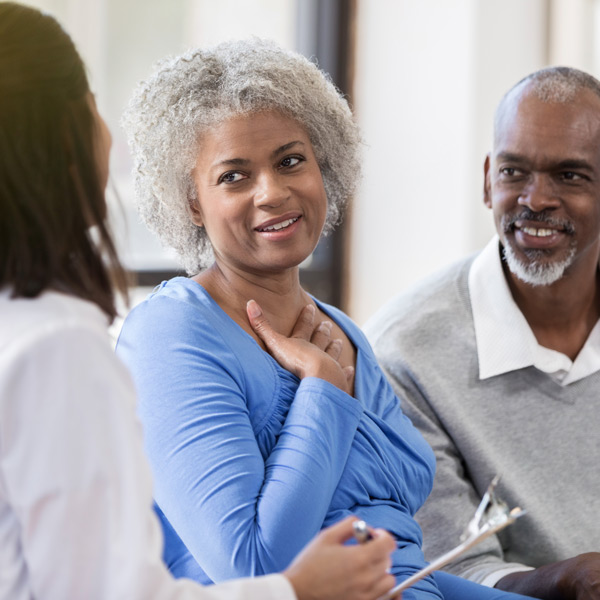 What to Know Before You Visit
At Mitchell Medical Group we try to protect you from unnecessary tests or procedures through holistic treatments. While these treatments have proven successful for years, some insurance companies don't cover effective treatments like sublingual immunotherapy and IV vitamin therapy. But if you have out-of-network benefits we can help!
In fact, one of the reasons most patients come to us is due to the failure of their traditional doctors to improve their health – doctors who treat them according to what their health insurance coverage deems is acceptable treatment – but not what is actually the best course of treatment for the patient. Compare our fees to other holistic and functional medicine doctors in NYC and it will be hard to find our comparable, unique services at a better price.
Virtual New Patient Consultations
We know it can be difficult to always find time to get to the doctors' office which is why we are now offering virtual telehealth new patient consultations with Dr. Mitchell. During the consultation, you will speak directly with Dr. Mitchell about your health issues just like you would at his office. He will gather information about your medical history, health issues/concerns, and be able to recommend the right course of treatment for you. These consultations will help you save time and money. Plus, the consultation fee can be applied to your first office visit.
Give us a call at 212-397-0157 to schedule your virtual consultation with Dr. Mitchell!
Choosing a Holistic Doctor
We like to refer to ourselves as the 10th Doctor as most of our patients seek treatment from numerous other doctors prior to looking for a doctor who specializes in holistic treatment and can actually get them results. Most doctors focus on the quick fix when it comes to treatment. We focus on quality care!
For individuals who have high deductible insurance plans, many find that they spend the same or less out of pocket getting treatment at our practice as they would with a traditional doctor or specialist who is in-network with their health insurance plan. And they find better success with our treatments than what they received with other in-network doctors.
Get the Information You Need
We will help you get the information you need, such as:
Fees
Appointments
Cancellations
Other frequently asked questions
New Patient Forms
Click the PDFs below to save the forms onto your computer. You can then print and bring them to your appointment.
Payment Policy and Insurance
We accept Health Savings Accounts (HSA) or Flexible Spending Accounts (FSA) and we can help submit for out of network benefits for reimbursement.
Payment is due, in full, at the time of service. Payments may be made with any combination of the following:
Cash
Checks
Mastercard
Visa
American Express
Discover Card
Health Savings Accounts (HSA)
Flexible Savings Accounts (FSA)
If you have insurance, we will provide you with the standard form(s) typically needed for filing a claim when you checkout.
Dr. Mitchell is an out of network practitioner. This means you will be responsible for all consultation, follow up and IV treatment costs. However, you can be reimbursed from your insurance for visits and treatments, granted your deductible has been met. Our team can help you submit the necessary paperwork.
Although our focus is on providing quality medical care with our advanced equipment, we firmly believe that courtesy and customer satisfaction are even more important. Talk to our office staff, with any and all questions you may have! Contact our Manhattan office at 212-397-0157 or our Long Island Office 516-678-9600.
Top Reasons to Visit
#1 Treatment from Traditional Doctors and Specialists Has Been Unsuccessful
Did you know that insurance companies and/or the government can modify the care and recommendations provided by your doctors which frequently is not in the patients' best interest? This can be one of the reasons that treatment from traditional doctors and specialists were unsuccessful. At Mitchell Medical Group, we get to the root of your illness and treat it – not the symptoms. And because we are not in-network with health insurance companies we can provide our patients with the BEST course of treatment to cure their condition.
#2 You Prefer to Use Natural Substances
If you want to live long and feel good, you need to lead a clean and healthy lifestyle and put natural and healthy things into your body. A holistic physician can help you design a practical diet and choose the natural remedies that are best for you such as sublingual immunotherapy and IV vitamin therapy.
#3 You Are Concerned About the Side Effects of Drugs
An unfortunate fact about commonly prescribed drugs is that, although they may be effective, they have undesirable side effects, which can be more severe than the symptoms the drugs were designed to cure!
#4 You Want a Doctor Who Treats You as a Person Not a Number
Insurance companies, like other businesses, are set up to make a profit and to do this they had to limit benefits, raise premiums and cut pay to physicians. In order for physicians to make a profit in the world of HMOs and PPOs, they had to increase patient volume dramatically which reduces face-to-face time during visits, increases appointment waiting times, and makes medical offices and staff large (and often impersonal) in order to handle the increased volume. Because we are not an in-network practice we accommodate a smaller patient base which allows us to give each patient the time they need at their appointment. We want to take the time needed to learn your medical history and discuss your health conditions and concerns in order to make an accurate diagnosis and outline a customized treatment plan that will get you results.
#5 You Want to Make Informed Decisions About Your Health
Holistic physicians are not the second opinion from another doctor with the same training that the first doctor had. We have a completely different philosophy and set of therapeutic methods. The typical user of alternative medicine is highly educated and wants to make their own decisions based upon personal experience.