Skip to Content
Sublingual Allergy Drops Treatment
Alternative Allergy Treatment without the Painful Shots!
What if you could beat allergies including food allergies in a simple, safe and natural way…without all the shots? Say hello to allergy drops!
This is not just some new medication, promising momentary relief from your allergy symptoms. Conventional food allergy treatments, while useful in the short term, are meant for occasional usage and are simply not the best long-term solution. The key to long-lasting relief from allergies is to find and treat the underlying cause of the allergy – not just mask the symptoms.
Allergy drops are a genuine, breakthrough treatment that does not target the symptoms of allergies but rather eradicates the underlying condition that gives rise to allergic symptoms in the first place.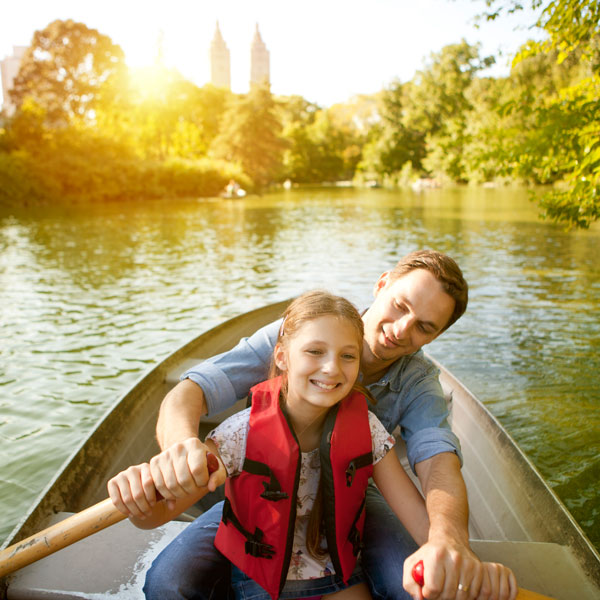 What Types of Allergies Can Allergy Drops Treat?
Food allergies
Environmental allergies
Seasonal allergies
Animal / pet allergies
Mold allergies
Dr. Dean Mitchell, M.D. | Top Allergist in NYC & Long Island
Dr. Dean Mitchell pioneered the use of sublingual allergy drops treatment for allergies 16 years ago (as noted in Dr. Mitchell's book, The Allergy and Asthma Solution). Our experience is unmatched in this area, and we are asked to consult with physicians all over the United States for guidance in helping their patients.
Allergy drops are safer than allergy shots, more convenient and offer long-term protection for both allergies and asthma. Even the worst allergy cases see dramatic improvement!
Telehealth New Patient Consultations
We know it can be difficult to always find time to get to the doctor's office which is why we are now offering telehealth virtual new patient consultations with Dr. Mitchell. During the consultation, you will speak directly with Dr. Mitchell about your health issues just like you would at his office.
It is important for all those who are interested in a telehealth appointment with me to know that medico-legally I cannot diagnose or treat anyone unless we have a face-to-face, in-person office visit. I cannot prescribe any medications or supplements from a telehealth visit (the exception to this is if you live in New York State).
These telehealth visits are intended for educational and informational purposes only. My goal is to help provide you with these resources to work with your local healthcare provider to get the best care possible.
Call our office today at 212-397-0157 to schedule your consultation or request an appointment online.
What are Allergy Drops?
Allergy drops, also known as sublingual allergy immunotherapy, are prescription liquid drops placed under the tongue to combat the common symptoms of allergies, caused by pet allergies, food allergies, and environmental allergies. The sublingual route takes advantage of direct absorption (but in a slower fashion than an injection) into the venous bloodstream through the mucosa (tissue) under the tongue. Dr. Mitchell has been prescribing them in his practice for over 20 years with great success.
An allergic reaction is your body's way of putting up a quick barrier against a perceived threat. Allergy drops work because they are a solution that stimulates the immune system to tolerate and protect against the environment's airborne allergens without the side effects of drugs.
How Sublingual Allergy Drops Work
The premise of allergy drops is simple. Sublingual allergy immunotherapy or allergy drops is a natural and convenient way to assist your immune system in building up its own tolerance to the allergen(s) causing your symptoms. Using your immune system as a barrier to allergens is the optimal solution for long-lasting results. The goal is to develop life-long immunity and be free of medications.
The treatment behind allergy immunotherapy is simple and elegant and analogous to lifting weights. The more often you lift weights the stronger you become and the more efficiently your body operates. Similarly, in allergy immunotherapy, a person's immune system builds up protective blocking antibodies when the patient receives gradual, stronger doses of allergy drops. The stimulation of the immune system creates a shift in the immune balance to block allergy symptoms instead of developing such symptoms. Through the process of increasing the concentration of the drops every month, eventually, you are taking a dose equivalent to the full dose of the allergen but would no longer have any symptoms.
By building a tolerance to the allergen, the immune system is learning to tolerate and to stop overreacting to what should be a harmless substance. The beauty of this therapy is that it is truly a natural treatment as you are receiving a substance that you are allergic to and allowing your immune system to solve the problem.
Benefits of Allergy Drops
And for many of our patients and medical practices, they offer great benefits when compared to traditional allergy shots. We test our patients and individualized allergy drops are created for each patient's particular symptoms. These drops are administered under the tongue each day, building up immunity to the allergen.
Daily Dose: At the same time each day, the drops are placed under the tongue. This gives patients a steady, even flow of allergy treatment.
Pain-free treatment at home: After receiving doctor training and a starter kit, patients can give the sublingual allergy treatment to themselves. This means fewer office visits and no painful shots.
Customized care: A trained doctor can provide the right type of allergy drops for a patient's needs and adjust the dosage over time, as needed.
Cures allergy/allergies in 3-5 years.
Only have to visit the doctor a few times a year instead of every week.
Safe and easy for kids as young as 4 years old.
Treats the underlying cause of the allergy.
Targets all of the allergens at once.
Easy to comply with treatment.
Why Patients (and Doctors) Love Them
For people desperate to stop sniffling and sneezing, sublingual allergy treatment can be a welcome solution. Some of the perks:
Safety
The World Health Organization reports that allergy drops are safe for most people and provide a "viable alternative" to shot treatment. Also, even though the drops can give medicine 100 times stronger than shots, they enter the bloodstream slower and therefore greatly reduce the risk of adverse reactions, like an anaphylactic response.
Efficacy
Reports have shown the drops can permanently reduce allergy symptoms within several years, with a noticeable improvement happening within months or weeks.
Convenience
Studies show patients are more willing to comply with allergy-drop treatments, compared to scheduling appointments for allergy shots, making treatment more effective.
Versatility
Allergy drops can help with seasonal allergies, cat allergies, dog allergies…the list goes on and on. Even better, they can be used on patients as young as four years old.
Training
Once trained to help administer allergy drops, doctors can pass the knowledge on to patients. For patients, it means not having to visit another specialist — and for doctors, it means keeping clients you know under your care.
At Mitchell Medical Group, we have been pioneers of allergy drops and offer thorough sublingual allergy treatment training for doctors to learn the method. It's easy, effective and can enhance your practice.
How Often Do You Have to Take the Drops?
Drops are self-administered once daily under the tongue at home, most often for 3 to 5 years total.
Are Allergy Drops Covered by Insurance?
Allergy drops are not currently approved by the Food and Drug Administration, and therefore are considered an experimental therapy even though they use the same method for treating allergies as allergy injections. This therapy has been used safely and effectively in Europe for many years but has not become popular in the United States until recently.
However, the cost of allergy drops may be offset by savings in terms of not having to spend time and travel costs to a physician's office to receive allergy shots.
Whether you're an allergy patient or a medical professional, we invite you to call us to learn more. There's help insight and the answer just might be these powerful little drops.
If you have allergies then you need to try allergy drops to get relief from your allergies. Call our NYC office at 212-397-0157 or call our Long Island office at 516-678-9600 to schedule your allergy test and treatment. You can also Request an Appointment online by submitting our form.