Skip to Content
Candida Treatment for Men
Candida Treatment for Men in NYC
Proven Treatment for Thrush
Yeast Overgrowth – the Overlooked Diagnosis for Men
Yes, men can also suffer from chronic yeast overgrowth – also known as candida.
Both men and women can get a yeast infection, also known as candida or thrush. While male yeast infections are a less common occurrence, it is important to know the warning signs and symptoms to get proper treatment. Candida itself is a harmless yeast that lives on the body and skin of every person. At times, an overgrowth of this yeast can lead to a growth of fungus, causing a variety of symptoms both painful and uncomfortable.
Many men who suffer from candida seek treatment from other medical specialists who are unable to accurately diagnosis that they suffer from yeast overgrowth. If you suffer from the symptoms below we recommend seeking treatment first from holistic doctors who specialize in candida yeast overgrowth like Dr. Dean Mitchell.
Candida Treatment for Men: Patient Testimonial
Dr. Dean Mitchell speaks with his patient, Peter, about his experience with Candida and how Mitchell Medical Group helped him overcome candida. Peter's story is truly remarkable as his condition got so bad that a tumor started to grow in his lung and he was unable to continue doing some of his favorite activities like exploring caves. We hope Peter's story will help more men not only become aware that men can also suffer from Candida yeast overgrowth but also speak with a holistic doctor who can correctly diagnose and provide successful treatment.
At Mitchell Medical Group in NYC, we have the expertise to provide candida treatment for men with thrush, and we look forward to providing you with compassionate, discreet care. If you think you may suffer from candida give our office a call to schedule an appointment with one of our candida specialists.
Common Causes of Candida in Men
Because candida is a natural yeast, it exists on everyone's skin. It is important to be aware of common causes for male yeast infections so you can be better informed. Certain health conditions, diet, and other factors play an important role:
An uncircumcised penis
Using antibiotics for a long period of time; this reduces the number of healthy bacteria in your body
Diabetes
HIV
Being overweight or obese
Poor hygiene
Poor diet
Symptoms of Yeast Infections & Yeast Overgrowth in Men
It is important to be aware of certain bodily changes that signal you may have a yeast infection. Be on the lookout for the following symptoms:
Overly moist skin anywhere on the penis
A thick, white substance found in the folds your skin (maybe near your circumcision area but is more commonly found on uncircumcised penises)
Patches of shiny, white skin on the penis
Burning, itching, or redness anywhere on the penis
If you are experiencing any of these symptoms, schedule an appointment with Mitchell Medical Group today.
Telehealth New Patient Consultations
We know it can be difficult to always find time to get to the doctor's office which is why we are now offering telehealth virtual new patient consultations with Dr. Mitchell. During the consultation, you will speak directly with Dr. Mitchell about your health issues just like you would at his office.
It is important for all those who are interested in a telehealth appointment with me to know that medico-legally I cannot diagnose or treat anyone unless we have a face-to-face, in-person office visit. I cannot prescribe any medications or supplements from a telehealth visit (the exception to this is if you live in New York State).
These telehealth visits are intended for educational and informational purposes only. My goal is to help provide you with these resources to work with your local healthcare provider to get the best care possible.
Call our office today at 212-397-0157 to schedule your consultation or request an appointment online.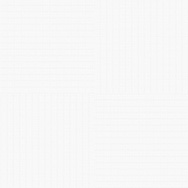 Professional Treatment
As with other health concerns, it is important to be vigilant if you think you have a yeast infection. While it is not considered a sexually transmitted disease, yeast infections can spread from person to person. A visit to Mitchell Medical Group will provide the solution to tame your overgrowth.
Schedule an Appointment
If you are concerned you may have a male yeast infection, schedule an appointment with our office. During your exam, a member of our experienced medical team will give you a full examination. In addition to a physical exam, we will discuss your symptoms and recent sexual history. Because a few symptoms of male yeast infections are similar to those of some sexually transmitted diseases, it is important to come in for an in-person exam to get a proper diagnosis.
Holistic Care
As with any medical issue, we know it can be uncomfortable to go to the doctor to deal with a potential yeast infection. At Mitchell Medical Group in New York, NY, we place a strong emphasis on ensuring you are comfortable throughout your visit. Our team of doctors has years of combined experience in helping our patients get the best medical treatment possible. Solving your candida issue is as easy as coming to our office.
Call for comprehensive candida treatments for men at 212-397-0157.