Skip to Content
How to Diagnose Mast Cell Activation Syndrome
An Easy Way to Diagnose Mast Cell Activation Syndrome
CONNECT WITH US:       
Many patients at my practice that I see come because they are concerned that they have mast cell activation syndrome. Mast cell activation syndrome has only been discovered in the last several years but probably has been around forever.  Yet it remains an under-recognized, chronic multi-system disorder that most doctors are unable to diagnose or treat.
It's actually common for patients with mast cell activation syndrome to consult with many doctors before finding one who can correctly diagnose this condition. This happens because there are typically lots of symptoms that look like other conditions, and it's hard to pinpoint their exact cause. Mast cells are allergy cells responsible for immediate allergic reactions so it commonly masquerades as a severe allergic reaction.
A lot of patients who have allergic reactions whether it's to foods, environmental exposures to even vaccines may have mast cell activation syndrome. Now there are some sophisticated tests that we can do in the blood to check for mast cell activation but they're not always that accurate.
Even testing for MCAS can be a challenge because we are testing for the mediators – the chemicals that the mast cells are releasing. And many of them are thermolabile so heat destroys them very quickly or they have a very, very short half-life. To catch them in a urine or blood test can be difficult. So sometimes the first round of testing comes back negative but it doesn't mean you don't have MCAS. We simply haven't been able to prove it.
Diagnosing MCAS with a Simple Test
Believe it or not, one of the easiest ways to have an idea if you should be further evaluated for mast cell activation actually involves simple stroking of the skin.


There are some additional tests that can be utilized to help diagnose mast cell activation syndrome (MCAS) such as:
Tryptase levels: a 20% rise even if in normal level
24-hour urinary prostaglandin D2
Histamine in the blood greater than 8nmol/L
MMP-9 greater than 400
But I have found this skin stroke test to be the most reliable for helping to identify if further evaluation is needed to diagnose this chronic condition. And like all the other conditions I treat, I start with a very comprehensive medical history from each patient to better understand your health throughout your life.
"MCAS is multi-systemic. Someone with MCAS may have a history of frequent infections, a history of bladder issues or urinary tract issues. A patient may have issues with asthma or their joints or migraines. Fatigue is probably one of the most common symptoms I see with MCAS. When I start to hear things that are involving multiple areas of their body right away, I know it's multi-system. And we know MCAS is a multisystem inflammatory condition. I hear inflammation – I hear multiple systems." – Dr. Tania Dempsey

Symptoms of Mast Cell Activation Syndrome
Mast cells are present in virtually every tissue in the body and release mediators which can have a range of effects on other cells which means that there are a multitude of symptoms associated with MCAS.
If you suffer from the following symptoms you may have MCAS.
Skin Issues: hives, flushing, itching, rashes
Gastrointestinal (GI) Issues: bloating, reflux, nausea, diarrhea
Respiratory Issues: sneezing, wheezing, shortness of breath
Cardiac Issues: palpitations, chest pain, low blood pressure; chest discomfort
Swelling or tingling in any part of the body
Lightheadedness or headaches
Environmental allergies
Easy bleeding or bruising
Poor healing
Symptoms can start at any age but are most often present in adulthood. For a more extensive list of symptoms, check out Dr. Tania Dempsey's site on MCAS.
If you think you may be suffering from mast cell activation syndrome schedule an appointment with a doctor who specializes in diagnosing and treating mast cell activation in your area or schedule an in-person or virtual consultation with Mitchell Medical Group.
For more resources on Mast Cell Activation Syndrome check out mastcellaction.org.

Mast Cell Activation Syndrome Podcast Episodes
Want to know more about MCAS. Check out the following podcast episodes on Mast Cell Activation on Spotify.
About the Author – Dr. Dean Mitchell, M.D.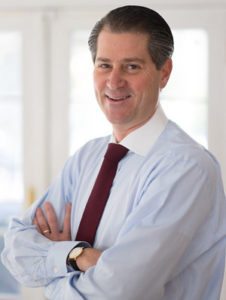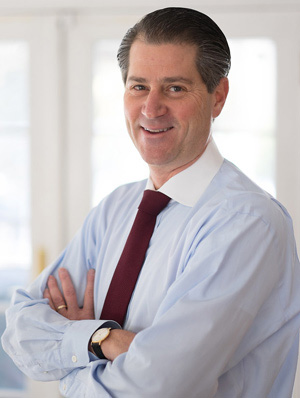 Dr. Dean Mitchell M.D. is a Board-Certified Immunologist and Allergist based out of NYC. He graduated from the Sackler School of Medicine and completed training at the Robert Cooke Allergy Institute in New York City. He is also a Professor of Clinical Immunology at Touro College of Osteopathic Medicine, a fellow of the American Academy of Allergy, Asthma, and Immunology, and the author of Allergy and Asthma Solution: The Ultimate Program for Reversing Your Symptoms One Drop at a Time. Dr. Dean Mitchell, M.D. has also been featured in The New York Times, The Huffington Post, Fitness Magazine, Dr. Oz, and News NY 1. Dr. Mitchell also hosts the podcast The Smartest Doctor in the Room – a combination of a lively, personal, and in-depth interviews with top healthcare specialists.
References
Mast Cell Action. An organization dedicated to supporting the mast cell disease community.
Healthline: Mast Cell Activation Syndrome: Symptoms and Treatment.
NIH. Genetic and Rare Diseases Information Center. Mast Cell Activation Syndrome.
WebMD: What is Mast Cell Activation Syndrome.
Mast Cell Activation Syndrome (MCAS). American Academy of Allergy Asthma & Immunology.
Mast Cell Activation Syndromes. Cem Akin, PhD. June 2017.