Skip to Content
How to Choose the Right Fibromyalgia Doctor
Fibromyalgia is an elusive and painful medical condition. It can present with pain anywhere in the body without any connection to a physical injury.
A patient with Fibromyalgia-like symptoms usually has a difficult decision: What Fibromyalgia doctor can I see to get relief?
The First Step
A logical step into the medical system for Fibromyalgia treatment is to see a neurologist. Neurologists deal with various types of nerve conditions and are experts at diagnosing if a specific nerve is injured.
Multiple sclerosis (MS), a disease neurologists care for, is a disease that can overlap with Fibromyalgia symptoms. But it has other distinguishing features too, such as loss of sensation in certain areas of the body, loss of vision and generalized weakness. The best current MS test is to have an MRI of the brain to look for white plaques that are a hallmark of MS. Fibromyalgia patients once differentiated from MS tend to seek other specialists.
The Rheumatologists
Rheumatologists also see many possible Fibromyalgia patients. Rheumatologic diseases, which are also referred to as Autoimmune diseases, can present with generalized body pain (it is typically joint pain and sometimes swelling).
These specialists rely on new sophisticated blood tests to check if your immune system has formed antibodies (immune markers) to detect a specific condition.
The Ana-Antinuclear Antibody
The ANA-antinuclear antibody test is a typical screening blood test that can be done by any physician to check for an autoimmune condition, for example, rheumatoid arthritis, lupus, and Sjogren's disease. If the ANA is positive, more selective antibody tests are done to make a more definitive diagnosis.
The conundrum comes when these tests are negative and the patient is clearly suffering from multiple areas of pain.
Alternative-Holistic Practitioners
In the area of Alternative-Holistic practitioners, for Fibromyalgia sufferers there are many options: chiropractors, osteopaths, acupuncturists and integrative physicians. Chiropractors and osteopaths, who are excellent with their hands, can offer relief to aching muscles and joints through physical manipulation.
Acupuncturists use Eastern medicine with needles to improve energy flow to blocked areas. In many cases, patients use a team of these healthcare providers to get the maximum benefit.
Integrative Physicians
At Mitchell Medical Group, we are integrative physicians, which means we deal in both worlds of conventional and holistic medicine. We never tell a patient to avoid seeing a good chiropractor or acupuncturist, especially if it is giving them relief. However, we do approach Fibromyalgia symptoms with a program that gets the patients' lives back.
Fibromyalgia Treatment
The evaluation of your Fibromyalgia symptoms will start with an intensive one-on-one evaluation with Dr. Mitchell. During this evaluation, your medical records will be carefully reviewed. A gap analysis will be done to see if any tests may have been overlooked in making your diagnosis. Most likely, additional blood tests will be done to evaluate for vitamin or mineral deficiencies, as well as state of the art testing for food intolerances due to gluten or yeast.
This Fibromyalgia treatment is a 60-day program geared toward building up your immune system with vitamin therapy, immune globulin, and a specialized anti-inflammatory diet. See our 3 Step Process for more details about how it works.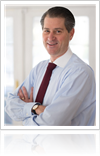 As living with Fibromyalgia is life-altering and difficult in many ways, it is essential that whatever Fibromyalgia doctor(s) you choose to think out of the box and help support you in regaining your health.
– Dr. Dean Mitchell, M.D.
Mitchell Medical Group, NYC
About the Author – Dr. Dean Mitchell, M.D.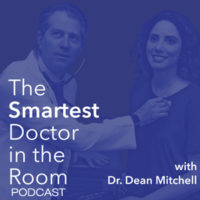 Dr. Dean Mitchell, M.D. is a Board Certified Allergist and Immunologist based out of NYC. He graduated from the Sackler School of Medicine and completed training at the Robert Cooke Allergy Institute in New York City. He is also a Clinical Assistant Professor at Touro College of Osteopathic Medicine, a fellow of the American Academy of Allergy, Asthma, and Immunology, and the author of Dr. Dean Mitchell's Allergy and Asthma Solution: The Ultimate Program for Reversing Your Symptoms One Drop at a Time. Dr. Dean Mitchell, M.D. has also been featured in The New York Times, The Huffington Post, Fitness Magazine, Dr. Oz and News NY 1. Dr. Mitchell also hosts the podcast The Smartest Doctor in the Room – a combination of a lively, personal and in-depth interview with top healthcare specialists.