Skip to Content
Doctors (& Nurses) Get Fibromyalgia and Chronic Fatigue Too! Part One
Fibromyalgia and Chronic Fatigue Syndrome are two devastating medical conditions that can totally disrupt a person's life. Fibromyalgia is characterized by widespread physical pain and Chronic Fatigue Syndrome's hallmark is debilitating fatigue. At Mitchell Medical Group, we have treated hundreds of patients with both of these diseases and had significant success in helping them get their lives back!
Dr. Jacob Teitelbaum, the author of From Fatigue to Fantastic, has been a mentor for our practice. We have done training with Dr. Teitelbaum and worked closely with his S.H.I.N.E protocol which has been successful in helping many patients with Fibromyalgia and Chronic Fatigue Syndrome. Dr. "T" as he is known, is no stranger to Chronic Fatigue Syndrome, aside from treating patients for three decades with this, he himself battled a severe case of chronic fatigue during his medical studies and had to drop out of school until he found a way to heal himself.
The S.H.I.N.E protocol requires an in-depth history to assess which areas may the key to a patient's recovery:
Sleep is a key factor in helping patients with both Fibromyalgia and Chronic Fatigue. Through the use of sleep hygiene and natural supplements, a night of good sleep can be achieved.
Hormone balancing is critical, especially in fatigue patients. The thyroid and adrenal glands produce key hormones that must be carefully evaluated and supplemented if a patient is deficient.
Immune function is a critical factor for both these diseases. Our specialty in successfully treating Candida seems to be a big factor in our success with patients.
Nutritional supplementation through oral, injections and I.V infusions has brought patients back to life.
Exercise is also key in a sensible way to slowly get the body back to its prior level.
Today's doctors and nurses have been portrayed on television as superheroes in white lab coats or scrubs. However, in reality, they are people just like everyone else and susceptible to illnesses brought on by stress, infections, and hormone imbalances. The protocols we use at Mitchell Medical Group are individualized based on the patient's history and medical findings. Let's meet a few of these superheroes we have treated:
Intensive Care Nurse Jane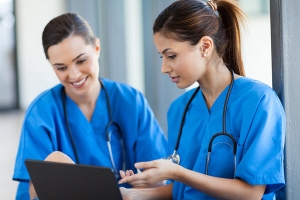 Jane is a forty-two-year-old extremely competent and compassionate nurse that works with the sickest patients in the hospital- the "ICU", more commonly known as the Intensive Care Unit. The patients in an ICU are frequently on ventilators, or breathing tubes and have to be constantly turned and attended to. Jane, like her fellow nurses in the unit, would be on their feet for a twelve-hour shift with a half hour break midway through. She also had to adjust to night shifts during some months of the year- which adversely affected her sleep.
Jane was fifteen years on the job when she began to notice fatigue insidiously creeping into her routine. At first, it was not so obvious: a few extra cups of coffee on a shift; then she began to notice she was sleeping in a lot on weekends and turning down dinner engagements with friends because she was " too tired" to stay out late at night.
Jane came in for her initial appointment well-prepared as I might expect: she had all her lab values from the past few years and gave a detailed medical history. At Mitchell Medical Group, we do what's termed a "GAP ANALYSIS" to determine if there was an area of testing that was overlooked or misinterpreted.
The test result that caught my eye was an elevated Immunoglobulin M protein directed against the Epstein-Barr virus. Jane said no one was that concerned about this elevated test. She said, " everyone has had Mononucleosis at one point in their life, so this couldn't be the reason she was so tired." Jane was right that a high percentage of people have been exposed to Epstein-Barr virus which is the main cause of Mononucleosis; however, the majority of patients do recover fully and the only sign that they had Mono is an elevated Immunoglobulin G protein to Epstein-Barr. An elevated Immunoglobulin M to Epstein-Barr indicates a persistent infection and inflammation in the body.
Our treatment for Jane was targeted at strengthening her immune system using the S.H.I.N.E protocol and specifically addressing the Epstein-Barr infection. The core treatment of intravenous vitamins containing high-dose Vitamin C, B12 and Magnesium plus Gamma Globulin immune injections were needed to decrease the inflammation in her body. After our intensive 6-week treatment program, she began to notice a significant improvement in her fatigue and decreased overall pain. She also smartly followed our advice to break up her weekly nursing shifts, so that she didn't work more than 2 twelve hour shifts in a row- giving her body time to recover.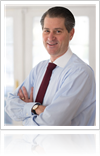 At Mitchell Medical Group, we take pride in caring for healthcare workers, but all of our patients get the same customized, personalized care we would want in treating our own families.
– Dr. Dean Mitchell, M.D.
Mitchell Medical Group in NYC & Long Island
About the Author – Dr. Dean Mitchell, M.D.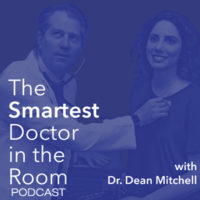 Dr. Dean Mitchell, M.D. is a Board Certified Allergist and Immunologist based out of NYC. He graduated from the Sackler School of Medicine and completed training at the Robert Cooke Allergy Institute in New York City. He is also a Clinical Assistant Professor at Touro College of Osteopathic Medicine, a fellow of the American Academy of Allergy, Asthma, and Immunology, and the author of Dr. Dean Mitchell's Allergy and Asthma Solution: The Ultimate Program for Reversing Your Symptoms One Drop at a Time. Dr. Dean Mitchell, M.D. has also been featured in The New York Times, The Huffington Post, Fitness Magazine, Dr. Oz and News NY 1. Dr. Mitchell also hosts the podcast The Smartest Doctor in the Room – a combination of a lively, personal and in-depth interview with top healthcare specialists.