Skip to Content
Interstitial Cystitis and Candida Overgrowth: Helping One Helps the Other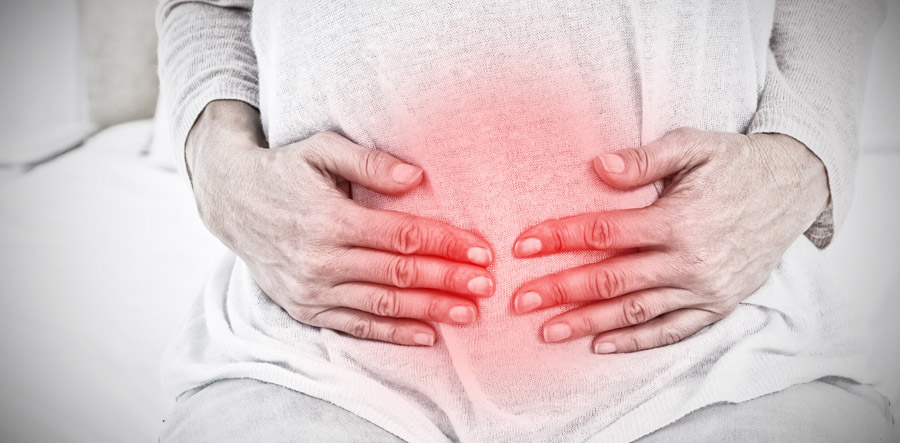 This site contains affiliate links to products. We may receive a commission for purchases made through these links.
CONNECT WITH US:       
[updated April 2019]
Interstitial cystitis (IC) is the medical term for "a painful bladder." Bladder pain is a complicated pain compared to muscle pain. With muscle pain, you have a good idea of the specific muscle or area that is inflamed or painful. Bladder pain is more mysterious in that, mainly women can experience abdominal pain, back pain, vaginal pain, and the more common symptoms of a urinary tract infection such as frequent urination (up to 60X a day in some cases), painful urination, or even microscopic blood in the urine. In many cases, it's not uncommon for a woman to not know what's going on at all!
Common Triggers of Interstitial Cystitis or Bladder Pain
A common trigger for Interstitial Cystitis (IC) is food. The classic foods that trigger IC are fruits and fruit juices, especially cranberry juice. Isn't that ironic that so many doctors used to tell patients to drink cranberry juice to get rid of their urinary infection! Wrong! Other foods include tomatoes, yogurt (another mistake women are told to eat), chocolate, coffee, spicy foods, and vinegar – in fact, any acidic foods can be harmful. The good news according to a report in Internal Medicine News, titled "For interstitial cystitis, restrictive diet pays off" is that 80% of patients are able to identify a food that triggers their IC or bladder pain. This is so important: if you know what you eat makes your bladder pain worse you can avoid it.
The other triggers for interstitial cystitis are menses, sexual intercourse, emotional distress, and even trauma from medical procedures, such as a transvaginal ultrasound.
Common Mistake
The most common mistake that occurs in caring for these women is that they are treated over and over again with antibiotics. Interstitial cystitis is not due to a bacterial infection. In fact, the women who are treated with antibiotics usually had only some bacteria in urine or none at all. They are given antibiotics because the physician doesn't know what else to do! However, this excessive overuse of antibiotics ends up causing Candida overgrowth in these women – and now they have double the problem.
Associated Medical Conditions
IC is frequently associated with food and environmental allergies, irritable bowel syndrome, vulvodynia, chronic fatigue syndrome – and not surprisingly – anxiety and depression when you are in such pain!
Why Treating Candida Helps IC
The foods that are recommended to decrease Candida overgrowth are almost identical to the foods to prevent interstitial cystitis: sugars, dairy and yeasty foods. So, it makes sense for any woman with IC to follow a Candida diet. Additionally, William Crook, M.D. author of The Yeast Connection: A Medical Breakthrough noted how intensive treatment with antifungals can clear up the Candida problem but also in turn help with bladder pain.
At Mitchell Medical Group we go a step further by boosting a patient's immune system with vitamin treatments, probiotics, and sublingual Candida immunotherapy to get long-term protection.
Holistic tip: the use of alkalizing agents, such as a teaspoon of baking soda (such as Arm & Hammer) in a cup of hot water can also be an excellent daily way to cleanse the intestines and bladder.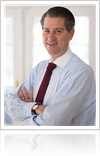 Interstitial Cystitis is a frustrating medical condition but with a holistic approach of diet, stress management, and Candida treatment it can be a lot more manageable.
– Dr. Dean Mitchell M.D.
Mitchell Medical Group | NYC & Long Island
About the Author – Dr. Dean Mitchell, M.D.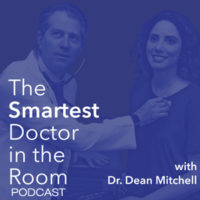 Dr. Dean Mitchell, M.D. is a Board Certified Allergist and Immunologist based out of NYC. He graduated from the Sackler School of Medicine and completed training at the Robert Cooke Allergy Institute in New York City. He is also a Clinical Assistant Professor at Touro College of Osteopathic Medicine, a fellow of the American Academy of Allergy, Asthma, and Immunology, and the author of Dr. Dean Mitchell's Allergy and Asthma Solution: The Ultimate Program for Reversing Your Symptoms One Drop at a Time. Dr. Dean Mitchell, M.D. has also been featured in The New York Times, The Huffington Post, Fitness Magazine, Dr. Oz and News NY 1. Dr. Mitchell also hosts the podcast The Smartest Doctor in the Room – a combination of a lively, personal, and in-depth interview with top healthcare specialists.
Reference
Crook M.D., William. "The Yeast Connection – A Medical Breakthrough." September 12, 1986.
Jancin, Bruce. "For interstitial cystitis, restrictive diet pays off." MD edge | Internal Medicine News, September 9, 2017.
https://www.mdedge.com/internalmedicine/article/146686/womens-health/interstitial-cystitis-restrictive-diet-pays