Skip to Content
Why Patients Travel from Near and Far to Mitchell Medical Group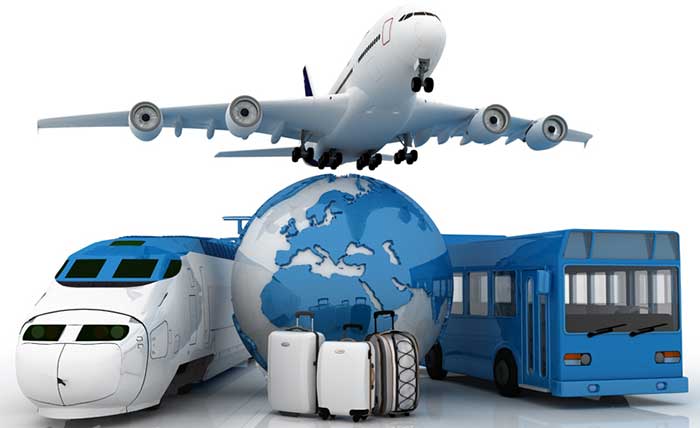 At Mitchell Medical Group, Dr. Ricki and I have a unique, and successful, approach to treating our patients. Many people who come to us are so sick, all they want is to get their life back. They don't even know what's wrong with them and their quality of life is suffering. Not to mention that most of them have seen multiple doctors prior to coming into our office to seek treatment. And even though some of our patients do have a diagnosis for their health issue, they are tired of doctors who treat their symptoms with prescription medications instead of treating the underlying cause of their health issue.
There are a few reasons that we are seeing an increase in patients traveling far distances to seek our help.
Candida Patient from Oregon
A 35-year old man and his wife traveled from Oregon to see me for Candida overgrowth. Why would someone get on a plane and travel 500 miles to see a doctor? My patient's answer "I've been to more doctors than I can remember and none of them have helped me. You're my last hope!"
It turns out the patient was right about his diagnosis: Candida overgrowth. The only problem – none of the doctors out west accepted this diagnosis or if they did they simply didn't know how to treat Candida overgrowth which is why he traveled across the country to get treatment.
Chronic Fatigue Patient from Pennsylvania
Another young man in his 30s was suffering for a decade with Chronic Fatigue Syndrome. This was a guy who loved playing sports. In fact, he was even a college athlete. He ran his own food business and had a wife and two young daughters who he loved playing sports with; but, a decade ago his life changed when he started to notice he had no energy and developed pain in many of his joints.
He went to doctors that did testing for autoimmune disease and they told him – You're fine. Forget about what you are feeling and go live your life.
Easier said than done which is why after a decade of suffering he traveled from Pennsylvania to NYC to get treatment by a team that knows how to help people suffering from chronic fatigue syndrome.
Chronic Fatigue, Fibromyalgia and IV Vitamin Therapy Patient from Panama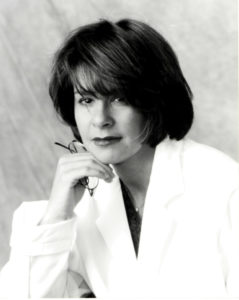 A charming, charismatic woman in her 40s came to Mitchell Medical Group from Panama after hearing about some of our unique approaches to treating patients. She suffered from Chronic Fatigue Syndrome and Fibromyalgia – a double whammy! She heard about our special IV vitamin therapy protocols that were designed by Dr. Jacob Teitelbaum (the well-known CFIDS / Fibromyalgia specialist who trained Dr. Ricki and me).
This patient occasionally came to New York to visit relatives but once she received our IV vitamin therapy treatments and noticed significant relief of her symptoms she would end up staying in NYC a few weeks to boost her energy and immune system. Dr. Ricki Mitchell provided treatment for this patient and also made sure the patient had a specific vitamin and supplement plan to keep her healthy back at home in Panama in between her NYC treatment visits.
Wall Street Brokers Suffering from Allergies
Two Wall Street brokers boarded the A train uptown to see Dr. Dean Mitchell after suffering from severe allergies. Both complained that once the pollen counts rose, the couldn't breathe, sleep or even think!
They heard Dr. Dean Mitchell is one of the country's top experts on sublingual allergy drops to reverse allergies. Not only did these guys not have the time to travel to a doctor's office each week for allergy shots, but they also didn't like the idea of waiting in a doctor's office 30 minutes to make sure they didn't have a bad allergic reaction following their shot. They loved that not only is the allergy drops a great way to treat their allergies but they are able to use the drops at home fit in perfectly with their busy lifestyle.
Why Patients Travel Near and Far for Mitchell Medical Group – Common Themes
Why would patients travel across the city or even across the country for treatment of health issues that most people believe they could get from someone in their local area? All of the above patients (they're real) came to our practice from far and near, we believe, because:
They were impressed with our specialized and unique treatments
Many watched videos throughout our website and on our YouTube channel that explained our approach and treatments including patient testimonial videos
They liked our holistic approach using natural drops and supplements – not just prescription drugs
They loved that we focused on treating their underlying condition – not just the symptoms
They all commented after being let down by prior doctors they were looking for value – even if treatments weren't fully covered by insurance. If they worked and felt better as a result then it was worth it.
Closing Thoughts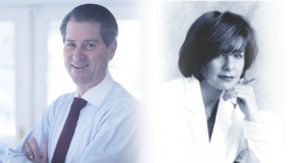 We have such great respect for all our patients that choose us – from near and far. We truly give them the time and attention to help alleviate their medical conditions.
Our new Virtual Patient Education Consultations have become very popular for many of our potential patients who want to get a better sense if Mitchell Medical Group is the place to help with their help.
If you are traveling, check out Dr. Dean Mitchell's podcast – The Smartest Doctor in the Room.
To your good health,
Dr. Dean Mitchell, M.D. and Dr. Ricki Mitchell, M.D.
About the Author – Dr. Dean Mitchell, M.D.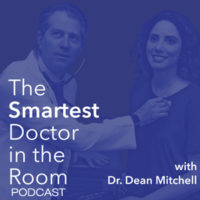 Dr. Dean Mitchell is a Board-Certified Allergist and Immunologist based out of NYC. He graduated from the Sackler School of Medicine and completed training at the Robert Cooke Allergy Institute in New York City. He is also a Clinical Assistant Professor at Touro College of Osteopathic Medicine, a fellow of the American Academy of Allergy, Asthma, and Immunology, and the author of Dr. Dean Mitchell's Allergy and Asthma Solution: The Ultimate Program for Reversing Your Symptoms One Drop at a Time. Dr. Dean Mitchell, M.D. has also been featured in The New York Times, The Huffington Post, Fitness Magazine, Dr. Oz and News NY 1. Dr. Mitchell also hosts the podcast The Smartest Doctor in the Room – a combination of a lively, personal and in-depth interview with top healthcare specialists.