Skip to Content
Living a Safer Life with a Dangerous Food Allergy with Allergy Drops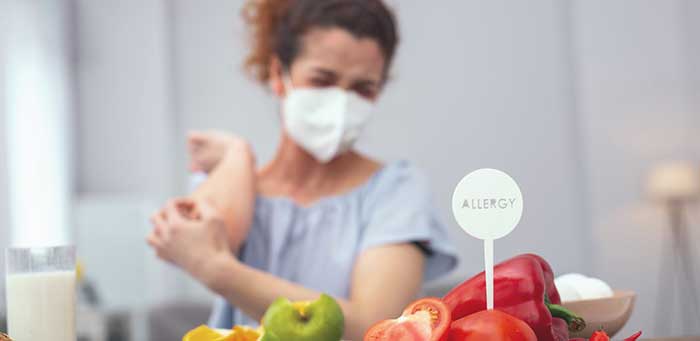 If you or anyone you know has a dangerous food allergy to peanuts, tree nuts, shellfish – any type of food, you are going to want to read every word of this blog. Even better, you should go to my podcast, The Smartest Doctor in the Room, and hear my interview with Dr. Mary Morris.
Food allergies are a growing and dangerous problem for millions of families in the U.S. Food allergy is a common condition that affects approximately 3–6 % of the US population, and its prevalence appears to have increased in industrialized countries over the past 15 years. There has never been a safe and effective treatment for this condition — until now.
Treatment for food allergies has been unsuccessful in the past and elusive for decades but no longer. My discussion with Dr. Mary Morris, a leader, and pioneer in this field will make you aware of how you can be protected from a severe food allergy. For years, Dr. Morris has practiced with her father, who started the food allergy treatment protocol in the 1960s.
Food Allergy Treatment Using Allergy Drops
There has never been an effective or safe treatment for food allergies- until now!
In my 25 years of medical practice, whenever a patient told me they had a food allergy all I could recommend was avoidance – not anymore!
Food allergies are the most urgent problem in the field of allergy today. It causes anguish, embarrassment and in some cases heartbreak to many families.
So, what has changed? There is now a treatment available for patients with dangerous food allergies that is life-changing.
Sublingual Immunotherapy or SLIT
Food Allergy Desensitization
Sublingual immunotherapy or allergy drops is the method of desensitizing a patient with liquid drops. I have been doing this for 20 years with environmental allergens to cats and dogs, pollen, dust mites, and mold – very successfully. In fact, results with allergy drop to desensitize patients are very gratifying. Many patients, adults, and children, who used to not be able to tolerate a dog or cat can now live with one as a pet.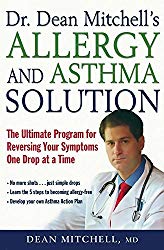 The allergy drops are placed under the tongue and gradually build up a patient's immunity to tolerate the allergen. The beauty of sublingual allergy drops is that it is very safe and so patients can do this at home. Hundreds of studies have shown their effectiveness in achieving long term protection. If you want to know more in-depth about this treatment, please see my book: Dr. Dean Mitchell's Allergy and Asthma Solution: The Ultimate Program for Reversing Your Symptoms One Drop at a Time.
Finally, studies have come out showing that sublingual allergy drops work for foods as well! In my podcast with Dr. Mary Morris, a leading practitioner in this area, we discussed how in her 3 decades of experience using food allergy drops she was able to protect adults and children from severe food allergy reactions. This is a game-changer!
How Sublingual Allergy Immunotherapy Works
Sublingual allergy immunotherapy or "allergy drops" is a natural and convenient way to assist your immune system in building up its own tolerance to the allergen(s) causing your symptoms. Using your immune system as a barrier to allergens is the optimal solution for long-lasting results.
With this treatment, you get small, safe doses daily but you also get a quantity of medication that is one hundred times higher which leads to immune protection. Gradually your body builds up a defense to the allergen.
The treatment is safe, simple to use in the convenience of your own home and proven to be effective. Even the worst allergy cases see dramatic improvement.
Example of Peanut Allergy Protection
Visualize this: you are a patient with a dangerous allergic reaction to peanuts – a Snicker's bar would send you to the hospital. You are tested in the blood to confirm you have a peanut allergy to specific proteins. Then a mixture of a very diluted peanut extract is prepared and you take just one drop under the tongue a few times a day. What is the result? One peanut is roughly 300mg – enough to make a peanut-allergic patient quite ill. But in the drops, you are getting 1/100th of this amount – or about 3mg.
The benefit: studies show that by taking this amount on a regular basis the patient would be able to tolerate 4 or 5 peanuts – with plenty of room to avoid a dangerous reaction to accidental ingestion.
The nice thing about the sublingual drops is that at this low dose you also minimize any reactions during the treatment. Patients in the studies and in Dr. Morris' practice have reported mouth itching as the most common reaction, but no need for more intensive treatment.
Sublingual Drops can be made for many other foods, including milk, egg, soy, tree nuts, shellfish, and fruits.
How Long Do You Need to Take This Treatment
The patients taking sublingual drops for food allergies will most likely need to stay on the treatment several years; some studies are showing that long term protection can be achieved even after stopping the drops but more research I am told will be published soon on this.
Other Food Allergy Options: Oral Allergy Immunotherapy
Another option for patients with severe food allergies is Oral Allergy Immunotherapy, also called OIT; this treatment should not be confused with SLIT. OIT involves the patient ingesting over time high doses of peanut flour protein in capsules; this can be done for other foods as well. The problem I am hearing with OIT is that patients, while they can be successfully be desensitized, are getting a lot of adverse reactions in the desensitization process. Another problem is that when a patient gets an infection or sometimes with exercise can get an allergic reaction while using the oral capsules.
FDA Status
Sublingual allergy drops and oral allergy capsules are both natural substances-they are the actual foods and their proteins. The sublingual drops are made from allergen extract that is FDA-approved but since it is being used under the tongue it is considered off-label. FDA-status on treatments are a funny thing: natural treatments like SLIT have to remain off-label because pharmaceutical companies don't want to spend money on treatments that can't be patented; whereas, dangerous drugs like opiates are FDA-approved with the help of pharmaceutical companies. I prefer to always treat my patients with the most natural and safest products.
Final Thoughts
Living a safer life with a dangerous food allergy has finally arrived.
If you are tired of living with avoidance, being afraid to get on a plane for fear of peanut exposure, or constantly worry about your child being exposed to their allergen then this is the perfect treatment option for you to explore. The goal with sublingual immunotherapy is not for the adult or child to eat the food but rather be protected from accidental exposure to the food allergen and protect from severe allergic reactions like anaphylactic shock.

About the Author – Dr. Dean Mitchell, M.D.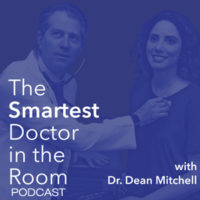 Dr. Dean Mitchell, M.D. is a Board Certified Allergist and Immunologist based out of NYC. He graduated from the Sackler School of Medicine and completed training at the Robert Cooke Allergy Institute in New York City. He is also a Clinical Assistant Professor at Touro College of Osteopathic Medicine, a fellow of the American Academy of Allergy, Asthma, and Immunology, and the author of Dr. Dean Mitchell's Allergy and Asthma Solution: The Ultimate Program for Reversing Your Symptoms One Drop at a Time. Dr. Dean Mitchell, M.D. has also been featured in The New York Times, The Huffington Post, Fitness Magazine, Dr. Oz and News NY 1. Dr. Mitchell also hosts the podcast The Smartest Doctor in the Room – a combination of a lively, personal and in-depth interview with top healthcare specialists.
This site contains affiliate links to products. We may receive a commission for purchases made through these links.
References:
Burks AW, Wood RA, Jones SA, et al. Sublingual Immunotherapy(SLIT) for peanut allergy: long-term follow-up of a randomized controlled multi-center trial. J Allergy Clin Immunol 2015; 135:1240-1248.
Kim EH, Bird JA, KulisM, et al. Sublingual immunotherapy for peanut allergy; clinical and immunological evidence of desensitization. J Allergy Clin Immunology 2011; 127(3) 640-6.
Variety SD, Frischmeyer-Guerrero PA, Keet CA, et al: A randomized, double-blind, placebo-controlled pilot study of sublingual versus oral immunotherapy(OITO for the treatment of peanut allergy.