Skip to Content
"I Beat Candida, So Can You!" – Our Own Nurse's Story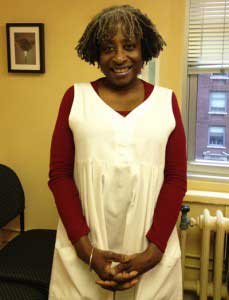 My nurse Mildred Weaver has been working at our practice for over 20 years. My patients know her as this lovely, kind person with a soft touch when it comes to giving shots, taking blood or putting in an IV. She's also well-versed in nutrition, as she worked for Dr. Robert Atkins in the late 1980s.
Here's the interesting part: Millie's time with Dr. Atkins helped her beat her own major medical problem.
The story begins with an almost-30 Millie, living a very stressful life. Her marriage had dissolved, she was back in the dating scene and she was also going back to school to get her nursing degree. Her new student lifestyle was accompanied by long hours of studying a poor diet. Brooklyn College had a great café where fresh donuts and coffee with cream were available at all hours. Lunches or dinner consisted of slices of pizza (they were under a buck at the time). And of course, on the weekends, she and her friends enjoyed drinking the newest imported beers.
The only problem with this new lifestyle was that Millie developed a horrific case of acne. She went to see several dermatologists that said she needed to take antibiotics for at least a year to clear up her skin. She was put on Tetracycline, a broad spectrum antibiotic, and noticed her acne started to improve. However, as her acne cleared, another problem surfaced: chronic vaginal yeast infections. Her gynecologist prescribed different topical preparations to try and clear the infection. Then, she started to experience gastrointestinal symptoms: bloating, loose stools, gas pain, and embarrassing flatulence. Millie felt like a huge mess.
Millie worked at a few different clinics, but through a stroke of luck ended up working in Dr. Robert Atkins' office. At the time, Dr. Atkins was quite controversial. A Board-Certified cardiologist, he was recommending a low carbohydrate diet to lose weight and treat a variety of other health disorders. Millie saw celebrities come in for visits, as well as fellow New Yorkers who all seemed to improve on his diet. She began following the program, cutting out simple carbohydrates and sticking with lean protein and lots of vegetables. She was quickly pleased when almost within weeks her gut symptoms disappeared. She also began to get back her energy which she had also lost for several years.
In 1990, Millie came to us to join the Mitchell Medical Group. We were just starting to establish our practice of Integrative Medicine.
She fit in immediately, as she saw our philosophy: that diet is a key component to good health.
Millie saw that our protocol of following a yeast-free, sugar-free, dairy-free diet along with medications like Nystatin, a desensitization treatment for Candida, was bringing relief to patients like herself who suffered from chronic vaginitis, irritable bowel syndrome, and chronic fatigue. Millie is such a valuable support for our Candida patients as she knows the struggles first-hand, and she gives our clients the motivation they need to follow the diet and program.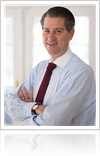 The bottom line is that Millie beat Candida, and so can you! Thanks, Millie!
– Dr. Dean Mitchell, M.D.
Mitchell Medical Group, NYC
About the Author – Dr. Dean Mitchell, M.D.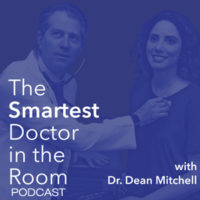 Dr. Dean Mitchell, M.D. is a Board Certified Allergist and Immunologist based out of NYC. He graduated from the Sackler School of Medicine and completed training at the Robert Cooke Allergy Institute in New York City. He is also a Clinical Assistant Professor at Touro College of Osteopathic Medicine, a fellow of the American Academy of Allergy, Asthma, and Immunology, and the author of Dr. Dean Mitchell's Allergy and Asthma Solution: The Ultimate Program for Reversing Your Symptoms One Drop at a Time. Dr. Dean Mitchell, M.D. has also been featured in The New York Times, The Huffington Post, Fitness Magazine, Dr. Oz and News NY 1. Dr. Mitchell also hosts the podcast The Smartest Doctor in the Room – a combination of a lively, personal and in-depth interview with top healthcare specialists.