Skip to Content
Gut Check: A Key to Understanding Chronic Fatigue Syndrome (CFS)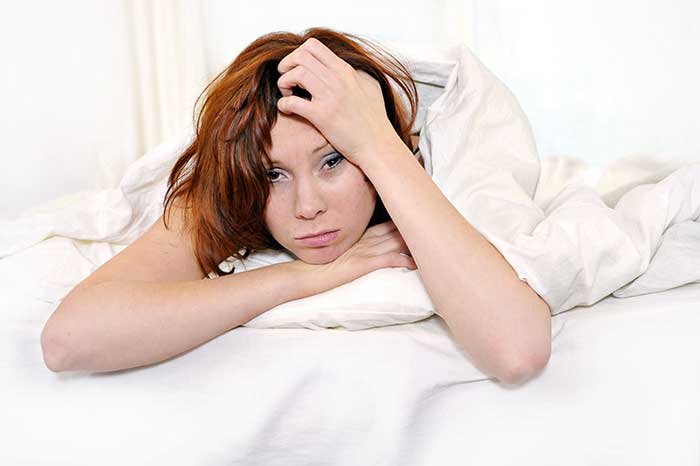 At Mitchell Medical Group we specialize in diagnosing and treating Chronic Fatigue Syndrome. The common thread in these patients according to two new major studies involves the gut and the immune system. For many years, patients with chronic fatigue syndrome were thought to have a mysterious infectious disease – or at worst were suffering from a psychiatric illness that prevented them from living their lives. Finally, research is clarifying the underlying differences between patients that suffer from chronic fatigue syndrome and those who are healthy.
Differences in Gut Bacteria Between Cfs and Healthy People
In April 2017, Columbia University's Mailman School of Public Health published the article: "Chronic fatigue syndrome linked to the imbalanced microbiome: Scientists identify abnormal levels of specific gut bacteria in individuals with chronic fatigue syndrome, including those with and without co-morbid IBS." This was published on April 26th  in the journal Microbiome 2017.
The study looked at 50 patients with CFS compared to 50 healthy individuals. Interestingly, half (25) of the CFS patients also had Irritable Bowel Syndrome (IBS). The main finding was the differences in gut bacteria: CFS patients had an abundance of Faecalibacterium, Roseburia, Dorea, Coprococcus, Ruminococcus, and Coprobacillu. The main take away is that the stool in CFS patients is different than patients that don't have it!
Immune Markers are Different in CFS
Stanford researchers published another ground-breaking article about CFS in 2017: "Cytokine signature associated with disease severity in chronic fatigue syndrome patients." In the Proceedings of the National Academy of Sciences (PNAS) led by Jose Montaya and Mark Davis, the articles identified 17 cytokines (immune markers) that were different in CFS patients vs. healthy individuals. The markers such as TNF-beta specifically were elevated and this indicated inflammation.  The problem for CFS patients not in a clinical study is that these tests are hard to be tested for and the laboratory doing them has to be highly specialized for it to be reliable.
So, What Does This Mean Practically for Cfs Patients?
In our practice, we follow Dr. Jacob Teitelbaum's S.H.I.N.E protocol (Sleep, Hormone balance, Infection Treatment, Nutrition, and Exercise) to help improve our patients' quality of life. We also go a step further, which is now supported by these two breakthrough research studies.
At Mitchell Medical Group we proactively do a "Gut Check" by evaluating for Candida or yeast overgrowth and associated leaky gut through special immune testing. We find that by correcting the yeast overload in the body along with vitamin supplementation helps patients start to get their energy back. In addition, our sublingual Candida drops help build immunity for long term protection.
The other treatment that we offer in specific cases is Gamma globulin injections. If you remember in the Stanford groups' research, immune markers called cytokines were abnormal. Gamma globulin is the body's immune antibodies that can help reduce or block the effect of harmful immune inflammation reactions – this is why it is used in life-threatening autoimmune reactions involving blood cells, organs or skin rashes.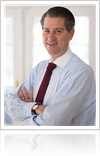 The bottom line: researchers are getting closer to understanding what is wrong in patients with Chronic fatigue syndrome – but until they know exactly what is the cause of the issue our practice will continue to strengthen your gut and immune system to keep you in the game until the next breakthrough.
– Dr. Dean Mitchell, M.D.
Mitchell Medical Group in NYC & Long Island
About the Author – Dr. Dean Mitchell, M.D.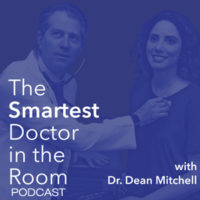 Dr. Dean Mitchell M.D. is a Board-Certified Allergist and Immunologist based out of NYC. He graduated from the Sackler School of Medicine and completed training at the Robert Cooke Allergy Institute in New York City. He is also a Clinical Assistant Professor of Clinical Immunology at Touro College of Osteopathic Medicine, a fellow of the American Academy of Allergy, Asthma and Immunology, and the author of Allergy and Asthma Solution: The Ultimate Program for Reversing Your Symptoms One Drop at a Time. Dr. Dean Mitchell, M.D. has also been featured in The New York Times, The Huffington Post, Fitness Magazine, Dr. Oz and News NY 1. Dr. Mitchell also hosts the podcast The Smartest Doctor in the Room – a combination of a lively, personal and in-depth interview with top healthcare specialists.
Reference:
Teitelbaum M.D., Jacob. The Fatigue and Fibromyalgia Solution. Avery, August 2013.
Dorottya Nagy-Szakal, Brent L. Williams, Nischay Mishra, Xiaoyu Che, Bohyun Lee, Lucinda Bateman, Nancy G. Klimas, Anthony L. Komaroff, Susan Levine, Jose G. Montoya, Daniel L. Peterson, Devi Ramanan, Komal Jain, Meredith L. Eddy, Mady Hornig, W. Ian Lipkin. Fecal metagenomic profiles in subgroups of patients with myalgic encephalomyelitis/chronic fatigue syndrome. Microbiome, 2017; 5 (1) DOI: 10.1186/s40168-017-0261-y
Montoya, Jose & H. Holmes, Tyson & N. Anderson, Jill & T. Maecker, Holden & Rosenberg-Hasson, Yael & Valencia, Ian & Chu, Lily & Younger, Jarred & M. Tato, Cristina & Davis, Mark. (2017). Cytokine signature associated with disease severity in chronic fatigue syndrome patients. Proceedings of the National Academy of Sciences. 114. 201710519. 10.1073/pnas.1710519114.