Skip to Content
Dr. Mitchell Featured on ABC News Article: A Dust Mite Pill May Help Relieve Asthma Symptoms, Study Finds
Dr. Mitchell was recently featured on an ABC News article entitled "A Dust Mite Pill May Help Relieve Asthma Symptoms, Study Finds."
People with severe asthma can face dangerous reactions if their allergy symptoms induce an asthma attack states Gillan Mohney in the article. But according to a new study, a new treatment may be available for symptom relief. The study finds that a pill containing extract from two species of dust mites can be used in pill form to expose the immune system to a safe dose of the allergen so when you encounter the allergen again you do not have a reaction to it.
Dr. Mitchell was featured in the article stating:
Dr. Dean Mitchell, an allergist and associate professor at the Tour College of Osteopathic Medicine — who is not associated with the study — said the study was part of a growing body of research into immunotherapy that was "exciting." Mitchell said giving patients the option to avoid monthly or daily shots will be extremely helpful and allow them to not disrupt their life to get treatment.
"It's the new form of treatment in contrast to the shots," said Mitchell. "It's time for the center stage of this kind of treatment."
"Dust mite allergy is a big cause for pediatric and adult asthma, especially young kids are very exposed because they're indoors so much," said Mitchell. "These are really groundbreaking studies to reverse [an] underlying allergy," that can induce an asthma attack.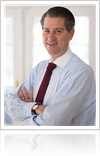 Like allergy drops, this is an alternative form of treatment that doesn't involve weekly shots at your allergists' office.
– Dr. Dean Mitchell, M.D.
Mitchell Medical Group in NYC & Long Island
About the Author – Dr. Dean Mitchell, M.D.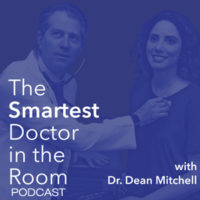 Dr. Dean Mitchell, M.D. is a Board Certified Allergist and Immunologist based out of NYC. He graduated from the Sackler School of Medicine and completed training at the Robert Cooke Allergy Institute in New York City. He is also a Clinical Assistant Professor at Touro College of Osteopathic Medicine, a fellow of the American Academy of Allergy, Asthma, and Immunology, and the author of Dr. Dean Mitchell's Allergy and Asthma Solution: The Ultimate Program for Reversing Your Symptoms One Drop at a Time. Dr. Dean Mitchell, M.D. has also been featured in The New York Times, The Huffington Post, Fitness Magazine, Dr. Oz and News NY 1. Dr. Mitchell also hosts the podcast The Smartest Doctor in the Room – a combination of a lively, personal and in-depth interview with top healthcare specialists.