Skip to Content
David vs. Goliath: Mitchell Medical Group vs. Hospital-Owned Practices

[blog updated April 2019]
Bigger isn't always better…
While a big hospital-owned practice may have lots of money to advertise, to have beautiful waiting areas and lots of equipment, it may not feel like the most intimate setting to discuss your medical issues.
At Mitchell Medical Group, our offices in New York City (57 West 57 th Street) and on Long Island (165 North village avenue Rockville Centre) the average square foot of our locations is about 700 square feet. Not large by hospital-owned practice standard but what we lack in size we make up for in personal attention and care.
As many patients are aware, hospitals have been taking over private medical practices in this age of consolidation. To run a private medical practice is extremely expensive and difficult with all the issues regarding health insurance reimbursement. We have been approached in the past about joining a hospital group but for numerous reasons, we have declined.
Innovation
At Mitchell Medical Group, we treat many patients for conditions and health issues such as Candida, Chronic Fatigue Syndrome, Fibromyalgia and other Immune conditions.
We treat our patients with as many natural remedies as possible: diet, herbs, supplements including IV vitamin treatments.
Hospital groups are very restrictive in what they will permit their physicians to provide in care. They are very conservative (which is not a bad thing) but when a patient is looking for an alternative solution or a holistic treatment they believe can help them, we believe they should have that choice. We carefully research any new holistic treatments we provide in the practice and work with top specialists around the country to find the latest and best options for our patients.
For example, 16 years ago we never could have been the pioneers in sublingual allergy drops (read Dr. Dean Mitchell's Allergy and Asthma Solution: The Ultimate Program for Reversing Your Symptoms One Drop at a Time) if we worked for the hospital – they wouldn't have allowed it. And now, thanks to our bold initiative, we are training doctors all over the country from California to Texas how to provide sublingual drops to their own patients.
More recently, we are adding a special Gut Healing IV vitamin therapy to help our patients with stomach problems such as Candida and Irritable bowel syndrome. We have worked closely with a holistic doctor in California who has used this successfully with his patients.
Personal Care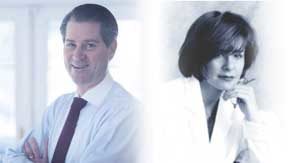 The sign outside our door says, "Mitchell Medical Group." As you know that is our name on the door and we take great pride in the care we provide for our patients. In many hospital-owned practices, the doctors are no longer vested in the practice and will move to different locations depending on their preference.
Our staff has been with us in some cases for twenty-three years! Once we find a terrific nurse like Millie, an amazing medical assistant like Gladys and our incredibly caring office staff Maria and Patty – we never let them go! Inez and Yvonne our physician assistants have a very soft touch with needles and an even softer bedside manner. Mitchell Medical Group really is like the television show "Cheers" where everybody knows your name(unfortunately no alcoholic beverages are served on the premises).
Personally, Dr. Ricki and I have some patients we have cared for over twenty-five years. We started out as young doctors right out of residency training and now we have matured with our patients. It does remind me of Marcus Welby. M.D. television series where the practice cared for families for decades.
Reward
The incredible reward of being in our own private practice is the appreciation we have experienced from the patients we have helped in restoring their health.
At the end of the day, after all the hustle and bustle it's hearing stories of a patient who finally is back to exercising again, back to going to concerts or just back to their life that gives us pride and joy.
Our Request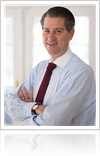 If you have benefited from our care at any point over the past 25 years, we do sincerely appreciate it if you could share your confidence in us with a review on Google, Facebook or Yelp. These reviews keep our practice vibrant with new patients and allow us to continue to be there for you.
In our world of healthcare, it truly is David vs. Goliath – and we still hope at the end of the day David and his slingshot win!
– Dr. Dean Mitchell, M.D.
Mitchell Medical Group, NYC
About the Author – Dr. Dean Mitchell, M.D.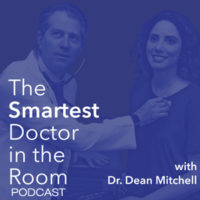 Dr. Dean Mitchell, M.D. is a Board Certified Allergist and Immunologist based out of NYC. He graduated from the Sackler School of Medicine and completed training at the Robert Cooke Allergy Institute in New York City. He is also a Clinical Assistant Professor at Touro College of Osteopathic Medicine, a fellow of the American Academy of Allergy, Asthma, and Immunology, and the author of Dr. Dean Mitchell's Allergy and Asthma Solution: The Ultimate Program for Reversing Your Symptoms One Drop at a Time. Dr. Dean Mitchell, M.D. has also been featured in The New York Times, The Huffington Post, Fitness Magazine, Dr. Oz and News NY 1. Dr. Mitchell also hosts the podcast The Smartest Doctor in the Room – a combination of a lively, personal and in-depth interview with top healthcare specialists.
This site contains affiliate links to products. We may receive a commission for purchases made through these links.