Skip to Content
Candida Sensitivity vs. Gluten Intolerance: What's the Difference?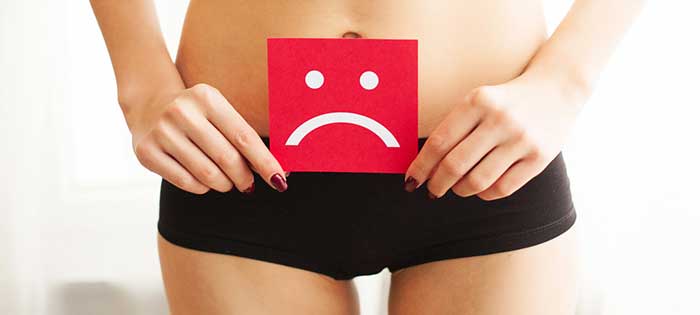 [updated August 2019]
Every week in my practice I see a patient who has come to realize that eating certain types of carbohydrates makes them feel ill. We were raised to love and become addicted to simple carbohydrates. Back in the day, you weren't considered a real New Yorker unless you knew the best bagel shops and pizza parlors in the city.
I was the number one offender: I craved Café Fiorella's thin-crusted pizza!
I have to admit a decade ago I wouldn't have put much stock into the advice of following a strict gluten-free, sugar-free diet to change anyone's health.
Well, I'm a changed man, actually a changed doctor!
I have tried a lot of health and wellness advice in the past:
Yoga
Vegetarian Diets
Meditation
But adopting a gluten-free, sugar-free diet is the best health advice I have ever followed. I will share with you what I have learned in following this program myself and treating patients.
Who Does Best on a Candida Diet?
The Candida diet works best for patients that notice that eating bread, pasta and drinking alcohol (especially beer and wine) gives them an upset stomach. Bloating, irritability and fatigue are the most obvious symptoms. Women that have experienced chronic vaginal yeast infections are very familiar with the association of antibiotics and Candida.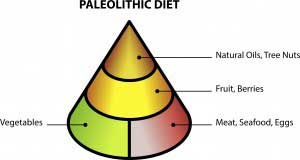 The less obvious Candida symptoms are:
Headaches
Rashes
Sinus problems
I usually can make a diagnosis of Candida based on the extensive questions that I ask patients, but I will also do a simple skin test that shows if a patient has an immediate allergic sensitivity to Candida.
The Candida diet is not a death sentence: it is very similar to the Paleo Diet that many people are trying today. Paleo diets are based on the foods eaten by ancient civilizations — our ancestors didn't have their digestive systems poisoned by preservatives, additives or by any other chemical that holds our food.
Who Does Best on a Gluten-Free Diet?
Gluten Intolerance can also present itself with many different manifestations:
Upset Stomach
Diarrhea
Abdominal Pain
Headaches
Fatigue
Gluten intolerance works through a delayed-immune system response, so that explains why many patients don't immediately associate eating gluten with their medical problems.
Gluten is found in many of the same foods as Candida:
Wheat bread
Whole Wheat Pasta
Many Types of Grains, such as Barley and Rye
Gluten intolerance can be a hereditary issue and associated with other immune conditions, such as thyroid disease. The test I find very helpful to diagnose your genetic predisposition to gluten intolerance involves taking a gentle, swab stick inside the mouth. The test is covered by insurance and shows your risk of developing gluten intolerance.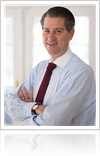 The main point I want to bring out is that these conditions are much more common than many people think — including doctors! Today being gluten-free and sugar-free is no longer a category for whackos, it's mainstream, just ask Novak Djokovic (the tennis star) and Elizabeth Hasselback (the TV celeb). If you still have reservations about whether you fit into either of these conditions, contact us at Mitchell Medical Group for an appointment.
– Dr. Dean Mitchell, M.D.
Mitchell Medical Group, NYC
About the Author – Dr. Dean Mitchell, M.D.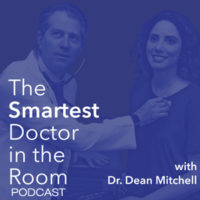 Dr. Dean Mitchell, M.D. is a Board Certified Allergist and Immunologist based out of NYC. He graduated from the Sackler School of Medicine and completed training at the Robert Cooke Allergy Institute in New York City. He is also a Clinical Assistant Professor at Touro College of Osteopathic Medicine, a fellow of the American Academy of Allergy, Asthma, and Immunology, and the author of Dr. Dean Mitchell's Allergy and Asthma Solution: The Ultimate Program for Reversing Your Symptoms One Drop at a Time. Dr. Dean Mitchell, M.D. has also been featured in The New York Times, The Huffington Post, Fitness Magazine, Dr. Oz and News NY 1. Dr. Mitchell also hosts the podcast The Smartest Doctor in the Room – a combination of a lively, personal and in-depth interview with top healthcare specialists.