Skip to Content
Are My Allergy Drops Working?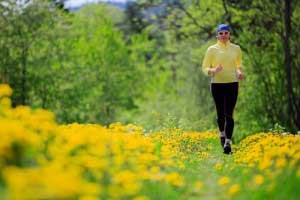 I have been treating patients suffering from environmental allergies and allergic asthma with sublingual allergy drops for over 15 years. The track record of success has been quite high.
I have seen patients who couldn't be in the same room with a cat or dog who is now able to live with one in their home!
I have seen athletic patients who hated running in the spring because their allergies made them so miserable overcome these allergies with the drops.
My most remarkable patient to date is a young woman who wouldn't even try to go outside on the high pollen count days in the spring, and she sent me photos of her completing the New York City Triathlon one year after allergy drop therapy.
I have my clinical experience helping patients reverse their symptoms. Still, I frequently get the question:
Am I getting better?
Until recently, I had to answer, "No." This is because no test will tell you if the drops are working, we just have to see how you feel.
Times they are a-changin', as the song goes.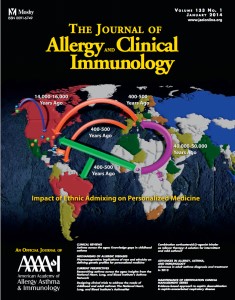 In a recent issue of The Journal of Allergy and Clinical Immunology, new ways to assess how a patient is responding to sublingual allergy drops is explored. Researchers discuss using blood tests to follow how an allergic patient's immune system changes with proper dosing of allergy drops.
In my practice at Mitchell Medical Group, I usually draw a blood sample to analyze the specific allergy antibody, called specific IgE (E stands for epsilon, but I tell patients it is the "evil" antibody) to various allergens.
For example, if you came in with a history of being allergic to spring pollens and animal dander, I would run the blood test for these allergens and the report might come back showing high levels of IgE to specific trees, grasses, and even cat and dog dander. I then instruct my staff to prepare a specific mixture of allergens into the allergy drops that will target the immune system to build of tolerance to the allergen so it doesn't cause symptoms. I explain to the patients the effects of allergy drops takes time–at least a few months–to start to see a rise in the protective antibodies. These protective antibodies are called IgG4 (the G stands for gamma but I call it the "good" antibody). The typical profile that I look for in patients responding to treatment is a decrease in the specific IgE to the allergen (cat, dog, pollen, mold, dust) and a rise in the IgG4. I usually wait until the end of the first year of treatment to check these levels. It also gives the patient time to see if the drops are working as well.
At Mitchell Medical Group, we have been at the forefront of advancing allergy treatment with sublingual allergy drops and I'm excited that the new advances in blood testing are helping confirm what the past 15 years have taught me as well:
Sublingual allergy drops are a great natural way to protect yourself from allergies!
Dr. Dean Mitchell
Mitchell Medical Group, NYC & Long Island