Skip to Content
10 Ways to Have a Happier Allergy Season


Dr. Dean Mitchell M.D. was recently featured in the "10 Strategies for a Happier Allergy Season" on RealSimple which lists out 10 ways to make it through allergy season.
In the article, Tula Karras lists out some great ways to make it through allergy season without feeling miserable. Below are a few of the strategies listed in the article including the one Dr. Mitchell was quoted on.
Take probiotics daily
Ditch antibacterial soap
Buy a helpful house plan to get rid of carcinogens
Use sublingual immunotherapy (SLIT) drops to reduce allergy symptoms
(this is Dr. Mitchell's allergy treatment recommendation)
Soak up Vitamin D
Run, pedal, and walk from your allergies
Workouts can lessen symptoms of allergies such as nasal congestion, itchy eyes and sneezing according to a study conducted by Jettanong Klaewsongkram. For allergy relief, you want to exercise at times of the day when the pollen is low. "Opt for later afternoon sessions," says Dean C. Mitchell, an immunologist in New York and the author of The Allergy and Asthma Solution.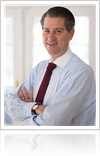 To read the full article, click here.
– Dr. Dean Mitchell, M.D.
Mitchell Medical Group in NYC & Long Island
About the Author – Dr. Dean Mitchell, M.D.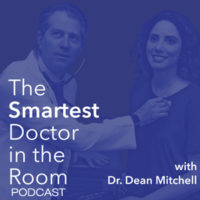 Dr. Dean Mitchell, M.D. is a Board Certified Allergist and Immunologist based out of NYC. He graduated from the Sackler School of Medicine and completed training at the Robert Cooke Allergy Institute in New York City. He is also a Clinical Assistant Professor at Touro College of Osteopathic Medicine, a fellow of the American Academy of Allergy, Asthma, and Immunology, and the author of Dr. Dean Mitchell's Allergy and Asthma Solution: The Ultimate Program for Reversing Your Symptoms One Drop at a Time. Dr. Dean Mitchell, M.D. has also been featured in The New York Times, The Huffington Post, Fitness Magazine, Dr. Oz and News NY 1. Dr. Mitchell also hosts the podcast The Smartest Doctor in the Room – a combination of a lively, personal and in-depth interview with top healthcare specialists.