Skip to Content
Licensed Medical Marijuana Doctor in NYC & Long Island
At Mitchell Medical Group, our holistic approach to health involves natural remedies including dietary manipulations, oral and infusions of vitamins and minerals, and a targeted approach to treating each patient's individual ailment. As part of our comprehensive treatment modalities, we prescribe medical marijuana when medically necessary. Medical marijuana has been shown to be a powerful adjunct for patients suffering from chronic pain: New York State recently added this condition to the list of diagnoses approved for medical marijuana.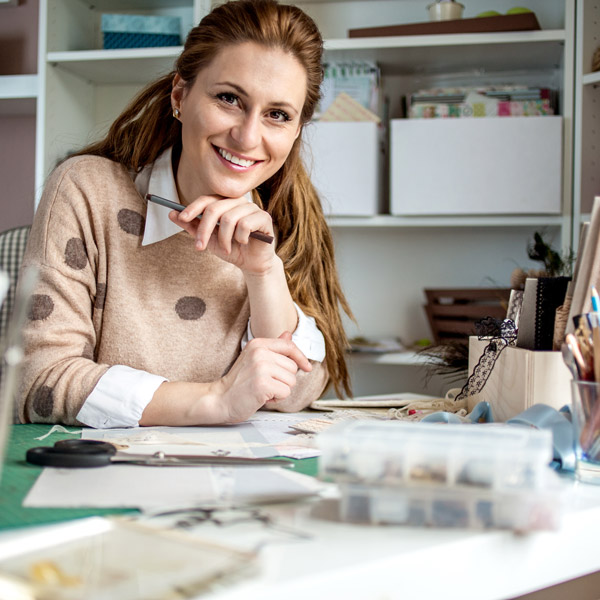 Get Approved for a Medical Marijuana Card
Dr. Ricki Mitchell is Approved by the New York Department of Health for Medical Marijuana Evaluation
Ask us today if marijuana products are right for your health and wellness.
Conditions That Qualify For a Medical Marijuana Registration
To qualify for a medical marijuana ID card in New York a patient must have one of the diagnoses outlined by New York State. The conditions listed in the Medical Marijuana Program are severe and debilitating and include:
Chronic pain
Opiod replacement
Cancer
Positive status for HIV or AIDS
PTSD – post-traumatic stress disorder
Amyotrophic lateral sclerosis (ALS)
Parkinson's disease
Multiple sclerosis
Damage to the nervous tissue of the spinal cord with objective neurological indication of intractable spasticity
Epilepsy
Inflammatory bowel disease
Neuropathy
Spinal cord injury
Huntington's disease
Additionally, the following complications should usually be present in a patient's medical history to qualify: cachexia or wasting syndrome, severe or chronic pain, severe nausea, seizures, or severe or persistent muscle spasms.
Medical Documentation Required
After an evaluation by one of our physicians, and if you are eligible, a certificate is issued. This certificate is required by the New York State Department of Health (DOH) Medical Marijuana Program. In addition to the certificate, a patient must provide proof of their identity and residency. They then register online for their medical marijuana card. With the certificate, medical marijuana card and proof of identity, they can then go to a medical marijuana dispensary. At Mitchell Medical Group, we provide all the necessary information required to obtain medical marijuana.
When you make an appointment for an evaluation at Mitchell Medical Group, our doctors will help you understand if your medical condition qualifies for medical marijuana. We will also discuss other options to treat your condition.
Steps Required To Qualify
How Do I Get a Medical Marijuana Card
Start your process of evaluation by looking at the qualifying conditions approve to see if you match the criteria.
Call our office or fill out our Request Appointment form to make a face-to-face evaluation with one of our Medical Marijuana Program registered practitioners.
Bring your medical records to your appointment.
During your evaluation, our doctor with conduct a complete review of your medical history with a focus on qualifying conditions to identify whether or not you have the appropriate conditions to obtain a medical marijuana certificate.
If medically appropriate, receive your medical marijuana certification from our medical marijuana doctor.
Expert, ongoing guidance as to which is the best fit for you is available. Initial dosing recommendations (THC vs CBD concentration) are carefully explained, and adjustments to your dosing recommendation can be made at any time as needed in consultation.
Register online at http://my.ny.gov/ with New York state's DOH and receive your medical marijuana card.

Talk to Us About Whether Medical Marijuana May Help You
Call our office today at 212-397-0157 to schedule your appointment or request an appointment online.
We have offices in midtown Manhattan and Rockville Centre in Long Island.
Medical Marijuana FAQs
Do I Need a Referral From My Doctor?
No, you do not need a referral from your doctor to get certified for use for medical marijuana. We do recommend that you inform your primary care doctor of your medical marijuana certification to ensure the coordination of your healthcare.
Will I Need to Renew My Medical Marijuana Certification?
Medical marijuana certification is usually provided for 1 full year, which is the maximum amount of time permitted by the NYS Dept of Health. Renewal or recertification is required 1 year later.
If I Have Pain Do I Qualify?
Yes, any kind of pain that limits functioning and is debilitating in any way, qualifies for medical marijuana in New York State. In fact, many patients who suffer from chronic pain find that medical marijuana offers the same or better pain relief than prescription medications without all the negative side effects.
What Do I Do After I Qualify?
Once you possess a certification from a registered physician, you must register with the Medical Marijuana program through DOH's online Patient Registration System. You can find detailed instructions on the registration process, including how to register on behalf of a minor or an individual who is otherwise incapable of consenting to medical treatment, by visiting: Information for Patients
After your registration is processed, you will be issued a Registry Identification Card. Once you have received your registry identification card, you may visit a dispensing facility to obtain medical marijuana products. Dispensing facility locations can be found by clicking here: Registered Organizations.
What Forms and Dosage Amounts are Allowed?
Approved forms of medical marijuana include, but are not limited to, solid or semi-solid dosage forms such as capsules, tablets, lozenges; metered liquid or oil preparations (for vaporization and oral administration); metered ground plant preparations; and topicals and transdermal patches. Under the law, smoking is not permitted and the regulation prohibits edibles. The dosage recommendation is included in the certification and the total amount of product dispensed may not exceed a thirty-day supply.